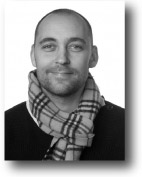 Our Team
Nicolai Schneekloth
CEO and Founder of Vintage & Rare
For as long as I can remember, I have been deeply passionate about creating music & playing fine instruments that can make it all happen. Throughout the years, I have worked with a lot of great producers, and have played with a lot of great musicians and bands ‐ such as Die Dumme Dänen (Sony/BMG), Den Sorte Boks (Sony/BMG), Camden (Sfære Records/ RMV Music).

I have always been obsessed with instruments that enable the finest expression of sound, from their initial idea through to their creation. While I toured the world looking for the finest instruments I could find, I realized I really would have liked to have had the information and knowledge to find and select instruments by using a single internet resource. That is Vintageandrare.com. I hope you will join me and make it happen.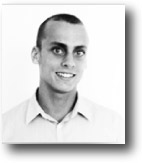 Steffen Hedebrandt
Chief of Operations
With a Master's degree from Copenhagen Business School in Strategy, Organization and Leadership, and a Bachelor's in Economics and Business Administration ‐ Along with experience from Akasha Ventures, Vestas and Copenhagen Business School, Steffen brings a wealth of business development and administration expertise to Vintageandrare.com

In his role as Chief of Operations, Steffen is responsible for everything from Online Marketing, Newsletters, SEO, Website optimization and traffic conversion, Product Management/Development, HR, and Recruitment to Administration, Finance and bookkeeping.

You can contact Steffen at: Steffen@VintageandRare.com, or connect with him on LinkedIn here.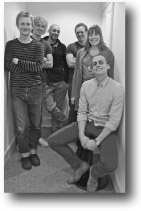 Freelancers and Interns
At Vintage & Rare we also have a great team of dedicated freelancers and interns who assist with website maintenance, website design, graphic design, market research, inventory management, accounting and marketing.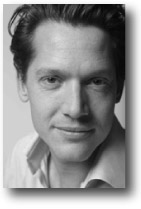 Jakob Algreen-Ussing
Chairman
Jakob Algreen-Ussing has worked within the areas of entrepreneurship, corporate development, management and personal development for more than 15 years. Today he occupies roles as private investor, chairman, board member, advisor on entrepreneurship, corporate development, personal development, corporate governance and venture capitalism.

As a board member, managing partner and advisor for more than 13 years, Jakob Algreen-Ussing has focused and specialised in technology, telecommunications, marketing and media. His area of focus has been on how companies can take advantage of the opportunities and threats that arise from a networked world, the internet and new technologies. He has executed strategy processes in numerous organizations including Bang and Olufsen, Telenor, TDC, Vodafone, Lego, and Lundbeck, as well as other major Scandinavian and European banks, media corporations, medicinal firms, and telecom and consumer companies.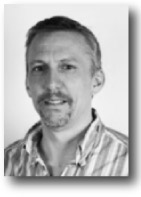 Alan Binau
Board Member
Throughout his career, Alan Binau has occupied a variety of challenging positions that include Vice President of Danske Bank's HR Department, and HR manager in FIH. For 12 years he was partner and CEO of AS3 Companies A/S.

Today, Alan is founder and owner of Viking Music. Currently Viking Music is involved with Danish Music Company ApS (record label/publishing), Tigerspring A/S (record label, publishing, booking and management), and Radio Nord A/S (Radio station).
Some of the ways you can use Vintage & Rare
√

Get a virtual store and web presence on V&R

√

Find instrumentsfrom dealers and builders all over the word

√

Customize your profile to your liking with logo, info and news

√

Find the instruments you have been looking for

√

Upload videos and pictures of your items

√

Keep users of V&R updated via blog posts

√

Meet others thst share the same passion for Vintage and rare instruments

√

Receive updates about the V&R platform

√

Receive a monthly digest of traffic status to your profile and items