FGW -Finnish Guitar Works / Acrylic Precision Bass / 2006 / Bass
-Matti Nevalainen -Flying Finn- works!
-see-through acrylic body
-EMG passive pickup
-roaring Precision Bass
-SSC
Kitarakuu, Finland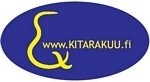 Contact name:
Seppo Kaskenmäki
Languages:
Finnish and English
Specialties:
Vintage guitars, amps, effects, books etc..
Opening hours:
Most of the time...Please, call!
Well used guitars, amps and stuff + service/repair
Mastery Bridge, Klein Pickups, Tonerider Pickups, Original Bigsby Tremolos, Lava Cable, TubeAmpDoctor (TAD) amp tubes.
Effects pedals: Mojo Hand FX, Maxon, VanAmps SoleMate reverbs

Please email or call regarding ordering. International Money Order, PayPal.
Comments Questions and Answers to FGW -Finnish Guitar Works / Acrylic Precision Bass/ 2006 / Finland