Fender / Precision Bass / 1964 / Candy Apple Red / Bass For Sale
Fender Precision Bass CAR 1964 Candy Apple Red for sale. All original even pickups covers. Within original case.
More pix and details upon request.
Could be shipped worldwide.
0033.664.43.68.83.
www.bassNguitar.fr
Bass N Guitar, France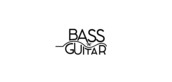 Contact name:
Pierre-Marie Gatignon
Languages:
French & English
Specialties:
Fine instruments
Opening hours:
9 to 20 everydays
We are a french company specilized in vintage guitars and bass but we also sell second hand guitars.
Feel free to call us our to shoot us an email : we speak English, with a strong accent but we practice !
Shipping is available everywhere, you choose the shipping company.
Comments Questions and Answers to Fender / Precision Bass/ 1964 / France