Fender / Telecaster Deluxe / 1974 / Guitar For Sale
-awesome Deluxe Telecaster
-neck stamp `73, pots dated `73, serial number points `74
-Seth Lover humbuckers
-excellent frets
-backside has some roughness in lacquer
-3,6 Kg
-non-original case
Kitarakuu, Finland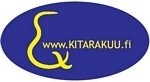 Contact name:
Seppo Kaskenmäki
Languages:
Finnish and English
Specialties:
Vintage guitars, amps, effects, books etc..
Opening hours:
Most of the time...Please, call!
Well used guitars, amps and stuff + service/repair
Magneto Guitars, Klein Pickups, Original Bigsby Tremolos, TAD amp tubes.
Effects pedals: Maxon, VanAmps, BMF, Option 5

Please email or call regarding ordering. International Money Order, PayPal.
Comments Questions and Answers to Fender / Telecaster Deluxe / 1974 / Finland