Reverend / Set-Neck Series Volcano / 2011 / Clear / Guitar
VOLCANO Style and danger rolled into one badass rockin' machine! The tone is big, beefy, wide and punchy but still retains clarity. The bridge pickup is slightly hotter than a vintage PAF, and the neck pickup slightly cleaner. Finally, an offset V with the vintage vibe and versatility demanded by today's players. This guitar features resonant korina and solidbody construction with a raised center section on the front. The thicker center mass improves clarity and sustain, while the thinner wings increase resonance for an instrument that is lively, clear and rich in harmonics.
Taranaki Guitars, Germany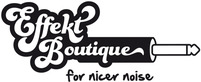 Languages:
German & English
Specialties:
Quality Guitars & Highend Pedals
Opening hours:
9 am - 19 pm
We offer extraordinary high quality guitars and effects.
Taranaki Guitars
Contact: Andy Ebsen
Neuhauser Strasse 4
73760 Ostfildern
Tel: 0711 - 9583 2051 International 0049-711.958.320.51
Mob: 0177 - 7315 164 International 0049-177.731.5164
Internet: taranaki-guitars.de
Mail: taranakiguitars_andy@me.com
Comments Questions and Answers to Reverend / Set-Neck Series Volcano/ 2011 / Germany