Agustin Andrés, Madrid / Classical/Flamenco / 1906 / Guitar For Sale
Agustin Andrés, Madrid 1906
Excellent survivor from early 20th century, restored by Sami Koivisto
Agustín Andrés was a famous luthier in Madrid in early 20th century . He was a maker of guitar that was played many years by classical guitar virtuoso Agustin Barrios Mangore.
"He had his workshop between 1903 and 1907 was at calle D. Manuel Fernández y Gonzalez No. 7. Both Manuel Rodríguez Pérez (1887-1958), the founder of Rodriguez guitars, and Julián Gómez Ramírez (1879-1943) who went on teach Robert Bouchet, apprenticed with him. Around 1908, like Julián Gómez Ramírez, Andrés moved to Paris opening a shop on the Rue de Pateaux, No. 7."
This guitar No. 2042 has been repaired by the Finish luthier Sami Koivisto. He repaired cracks to the top and to one side, reglued the bridge. Original guitar with original parts. Non-refinished.
While repairing , this guitar`s got easy action and nice dynamic, mellow tone -yet loud, while strummed.
Truly, an excellent historical find.
Maker: Agustin Andrés
Year: 1906
Number: 2042
Model: flamenco
Top: German Spruce
Back and sides: Spanish Cypress
Tuners: original machine tuners
String Scale: 582mm
Nut Width: 48mm
Finish: French polish
Manufacture: Madrid, Spain
Condition: Excellent
Kitarakuu Oy, Finland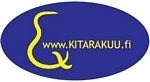 Contact name:
Seppo Kaskenmäki
Languages:
Finnish and English
Specialties:
Vintage guitars, amps, effects, parts...etc...
Opening hours:
Most of the time...Please, call!
Well USED and 2ndhand guitars, amps and stuff + service/repair
Kauffmann Guitars, Takamine Acoustic Guitars, Tonerider Pickups, Original Bigsby Tremolos, Vibramate Products
Please email or call regarding ordering. International Money Order, PayPal.