Bigsby / All Models / 2020's / Guitar For Sale
WE`RE SHIPPING EUROPE FREE OF CHARGE!
ORIGINAL US -MADE BIGSBY VIBRATO TAILPIECES IN STOCK -GOLD PLATED, TOO…CHECK IN ALSO VIBRAMATE® FOR BIGSBY, IF YOU DON`T WANT EXTRA HOLES IN YOUR GUITAR…
Bigsby B-3 169 € Gold 309,00 €
Bigsby B-5 199 € Gold
309,00 €
Bigsby B-6 199 € -Gold
329,00 €
Bigsby B-7 199 € -Gold
309,00 €
Bigsby B-11 210 €
Kitarakuu Oy, Finland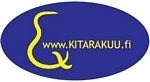 Contact name:
Seppo Kaskenmäki
Languages:
Finnish and English
Specialties:
Vintage guitars, amps, effects, parts...etc...
Opening hours:
Most of the time...Please, call!
Well USED and 2ndhand guitars, amps and stuff + service/repair
Mastery Bridge, Klein Pickups, Tonerider Pickups, Original Bigsby Tremolos,Mad Professor Amplification, Mad Professor pedals
Please email or call regarding ordering. International Money Order, PayPal.