Fender / Esquire / 2020 / Sunburst / Guitar For Sale
6% OFF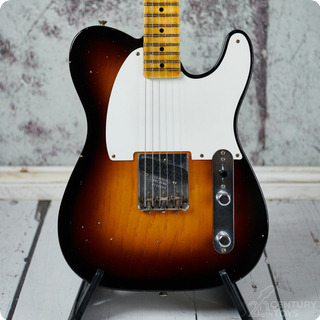 6% OFF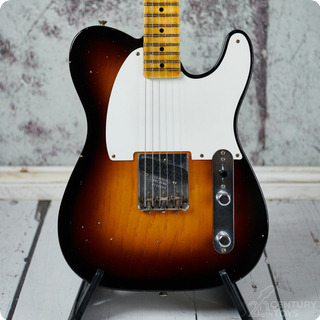 6% OFF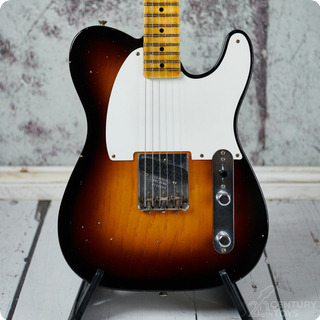 6% OFF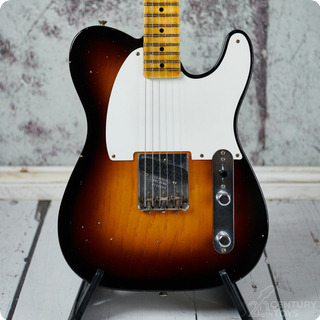 6% OFF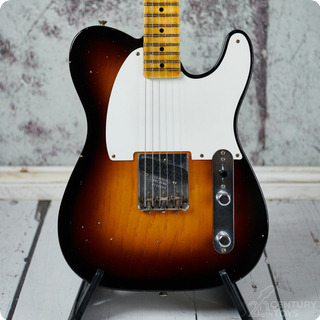 6% OFF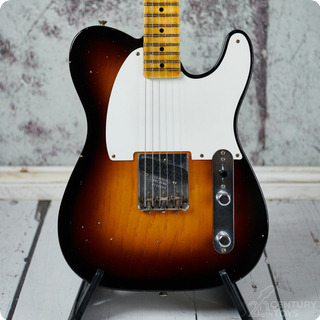 6% OFF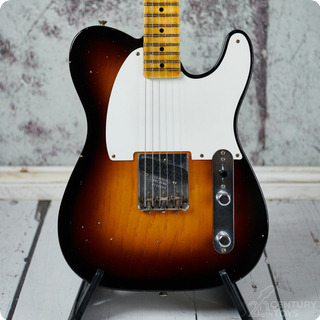 6% OFF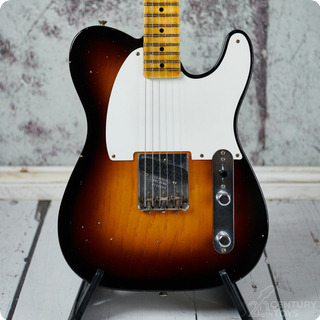 6% OFF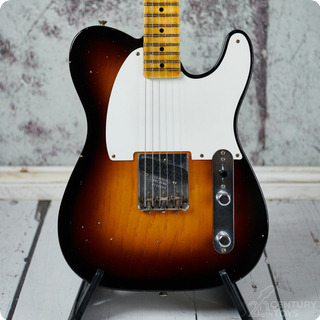 6% OFF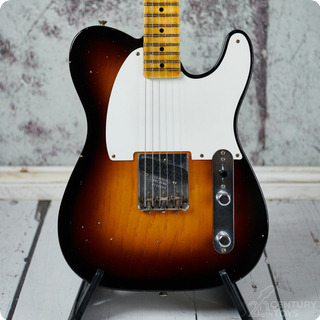 6% OFF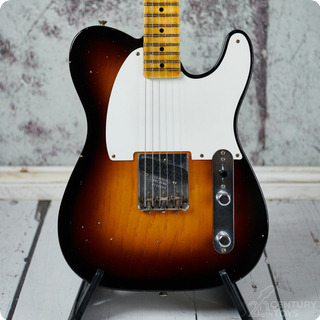 6% OFF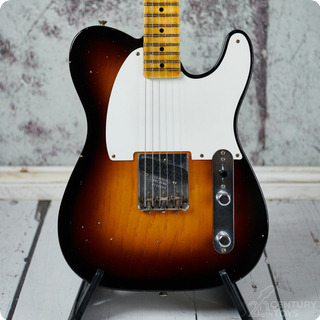 6% OFF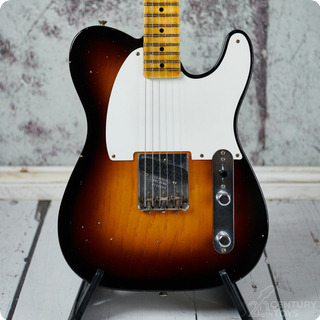 6% OFF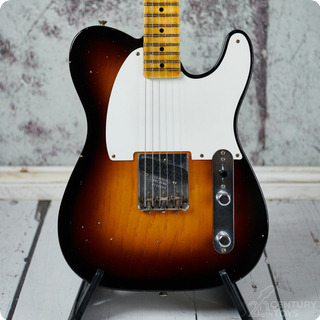 6% OFF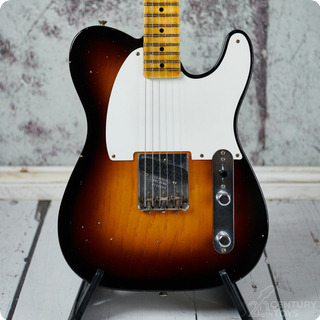 6% OFF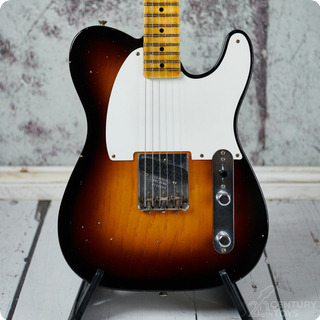 6% OFF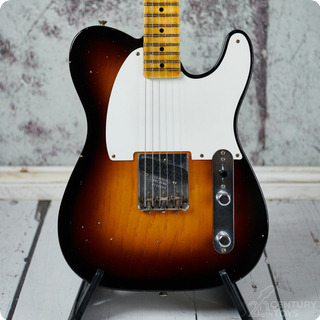 6% OFF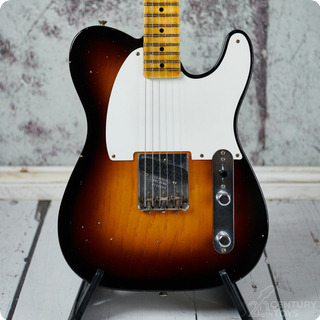 6% OFF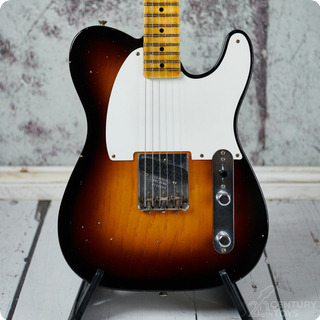 6% OFF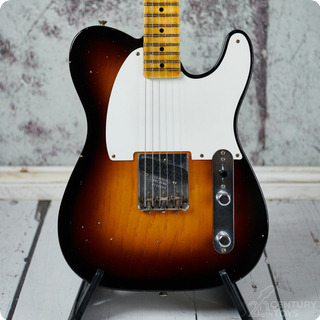 Fantastic Limited Edition Custom Shop recreation of the very first solid body electric to come off the Fender production line - the 1950 Fender Esquire. True to original specs including pine body and chunky U profile neck with no truss rod. Comes with the Custom Shop Telecaster conversion kit so is essentially two guitars in one. Authentic looking Journeyman relic finish adds to the true vintage vibe. Super lightweight and resonant. A killer guitar.
This reissue is based on the original spec 1950 Esquire and was made as a Limited Edition for Winter Namm 2020. Both the Fender and Gibson Custom Shops tend to go the extra mile on the NAMM Limited Edition showcase guitars and this Esquire is no exception, being a cut above your average Custom Shop reissue.
Like the Gibson Les Paul Junior the absence of a neck pick-up and lack of magnetic pull from it results in a louder and more resonant guitar than its two pick-up variation. Unplugged this guitar is one of the loudest solid bodies we've ever heard and is so resonant it vibrates in your hand. The hand-wound bridge pick-up is hot measuring 8.97k and combined with the guitar's natural resonance delivers a big tone. Like a Tele on steroids.
It comes with the Custom Shop Tele conversion kit comprising of a hand-wound neck pick-up, Tele pick guard and Tele control panel. It's a simple 20 minute job to configure it as a Telecaster should you wish to do so. The Esquire experience is quite different though to a Tele played on the bridge pick-up. The Esquire control plate is wired in 'full throttle' configuration – position 1 = direct out bypassing the volume and tone controls; position 2 = with volume control only; position 3 = with volume and tone controls. This set-up provides a good deal of versatility from the single pick-up. The Telecaster control plate is wired to modern Tele wiring – position 1 = bridge p/up with vol and tone; position 2 = both p/ups with vol and tone; position 3 = neck p/up with vol and tone.
The neck profile is a chunky U profile and features a 7.25 – 9.5in compound radius fret board, which makes for easy note bending on a low action. The neck doesn't feel overly big though and combined with the light weight (6lb 5oz) makes this a very comfortable guitar to play. It's a guitar that demands to be picked up and played as often as possible.
The icing on the cake is the Journeyman relic finish which is very tastefully done and looks totally authentic, with just the right amount of lacquer checking, hardware tarnishing and small nicks and indentations to give this a true vintage vibe.
Come is a deluxe Fender Custom Shop G&G tweed case, along with the Tele conversion kit, COA, shop floor traveller, ashtray bridge cover, strap and case candy.
Weight: 6lb 5oz in Esquire configuration and 6lb 7oz in Tele configuration.
Pick up readings: Neck 7.62k, Bridge 8.97k
*Professionally packaged and fully insured shipping to any UK location for an additional £65.*
**We can also ship outside the UK please ask for further details**
20th Century Toys, UK

Contact name:
Phil Bourne
Specialties:
Vintage and vintage reissue guitars and basses
UK based vintage and vintage reissue dealer. We hand select original vintage guitars and limited edition reissues.