Fender / Stratocaster / 1970 / Guitar For Sale
Fender Stratocaster 1970
Real deal Hendrix era strat!
About 99% original 1970 Fender Stratocaster with original hard shell case with Fender emblem.
Frets are 60% of original height left, still willing & able to play -leveled/polished
Gorgeous 60`s style C profile neck
4-bolt neck
"Grey Back" pickups, pearloid back pickguard
Only minus is that bridge pickup cavity has been deepened for few chips
Kitarakuu Oy, Finland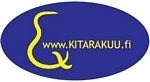 Contact name:
Seppo Kaskenmäki
Languages:
Finnish and English
Specialties:
Vintage guitars, amps, effects, parts...etc...
Opening hours:
Most of the time...Please, call!
Well USED and 2ndhand guitars, amps and stuff + service/repair
Kauffmann Guitars, Takamine Acoustic Guitars, Tonerider Pickups, Original Bigsby Tremolos, Vibramate Products
Please email or call regarding ordering. International Money Order, PayPal.