Fender / Stratocaster American Vintage RI / 1987 / Guitar
Fender Stratocaster `62 American Vintage Reissue1987 Lake Placid Blue
This one`s a keeper!
Played in relic`d , awesome tone Re-Issue of `62 Stratocaster
Early 60`s small C neck, nice flamey maple, 7,25" radius (no buzz or dead bends!)
Belt buckle rash on over 30 year old "Thin Lacquer" finish
Body material:
Alder
Neck material:
Maple
Fretboard material:
Rosewood
Frets, life left:
50%, original frets
Pickups:
Original
Made in:
USA
Case/gigbag:
OHSC +paperwork
Weight:
Kitarakuu Oy, Finland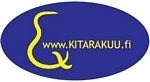 Contact name:
Seppo Kaskenmäki
Languages:
Finnish and English
Specialties:
Vintage guitars, amps, effects, parts...etc...
Opening hours:
Most of the time...Please, call!
Well USED and 2ndhand guitars, amps and stuff + service/repair
Mastery Bridge, Klein Pickups, Tonerider Pickups, Original Bigsby Tremolos,Mad Professor Amplification, Mad Professor pedals
Please email or call regarding ordering. International Money Order, PayPal.