Gibson / 335 S Deluxe Professional / 1980 / Guitar For Sale
Gibson 335 S Deluxe Professional 1980
Body material: mahogany
Neck Material: mahogany
Fretboard material: ebony
Frets, life left: 100 %
Pickups: original Gibson Dirty Fingers
Made in: USA
Case/gigbag: OHSC
Weight in Kg`s: 4,0
Overall condition/repairs/modifications: original excellent condition solid body 335, new frets
Kitarakuu, Finland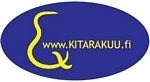 Contact name:
Seppo Kaskenmäki
Languages:
Finnish and English
Specialties:
Vintage guitars, amps, effects, books etc..
Opening hours:
Most of the time...Please, call!
Well USED and 2ndhand guitars, amps and stuff + service/repair
Mastery Bridge, Klein Pickups, Tonerider Pickups, Original Bigsby Tremolos, Lava Cable,Mad Professor Amplification, Mad Professor pedals, Maxon pedals
Please email or call regarding ordering. International Money Order, PayPal.