Gibson / ES-175 DN / 1954 / Guitar For Sale
Gibson ES-175 DN 1954
Selling this awesome `54 ES-175 DN with its original Lifton case.
It's got glorious sounding original P-90`s (bridge PU has a bit modded cover, rounded tips)
Maybe 90`s tailpiece. It has had another tailpiece, obviously Bigsby once.
Everything else is original. Even frets (kinda 30% life left, though)!
Original tuners work well without any gap.
It doesn`t have any repairs done and don't need any...except fretwork one day?
Neck angle is just perfect and action is nice and bridge is adjustable both ways.
Neck is super straight and truss rod works perfectly well. Case`s lost one "button" only, replaced W/newer.
Lifton case`s cushioning has shrinked some, but is "Built like fortress" slogan in reality! Every latch and hinge works and case is structurally solid
Trades considered.
Thank you for your interest!
Kitarakuu Oy, Finland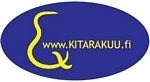 Contact name:
Seppo Kaskenmäki
Languages:
Finnish and English
Specialties:
Vintage guitars, amps, effects, parts...etc...
Opening hours:
Most of the time...Please, call!
Well USED and 2ndhand guitars, amps and stuff + service/repair
Kauffmann Guitars, Takamine Acoustic Guitars, Tonerider Pickups, Original Bigsby Tremolos, Vibramate Products
Please email or call regarding ordering. International Money Order, PayPal.