Gibson / Les Paul Junior / 1958 / Sunburst / Guitar For Sale
8% OFF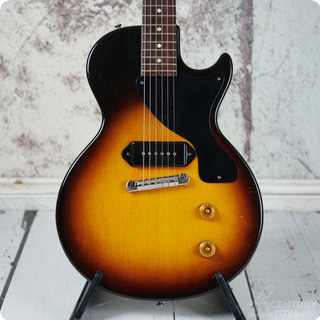 8% OFF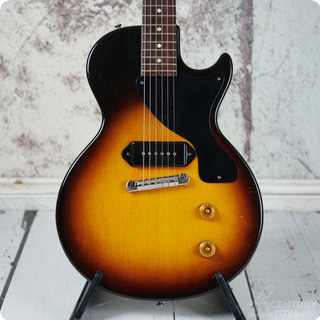 8% OFF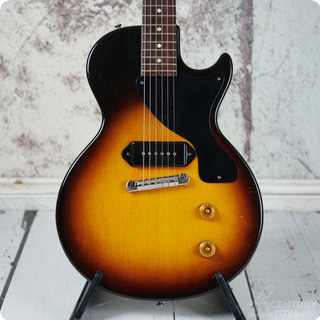 8% OFF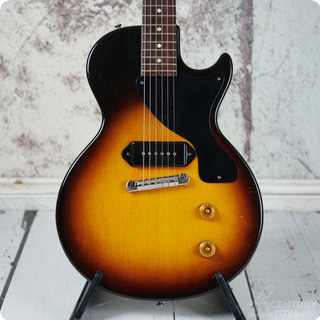 8% OFF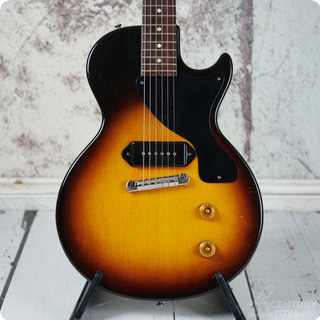 8% OFF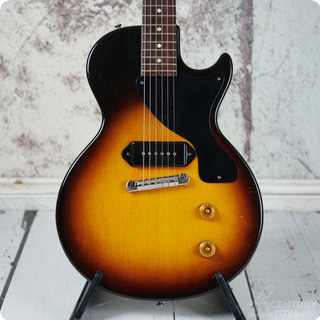 8% OFF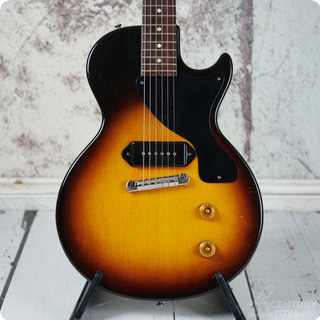 8% OFF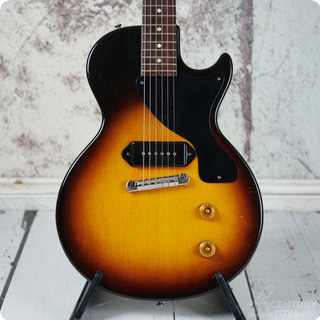 8% OFF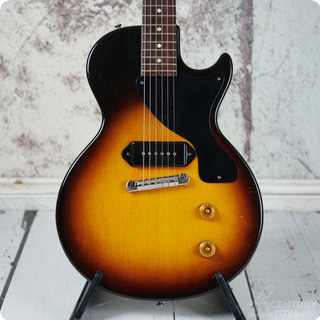 8% OFF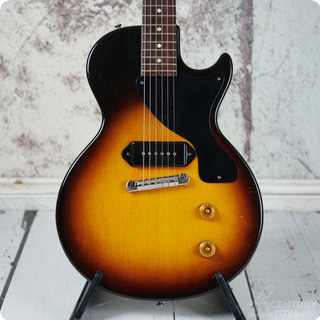 8% OFF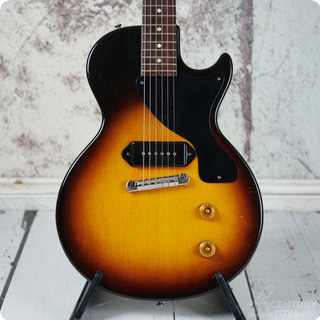 8% OFF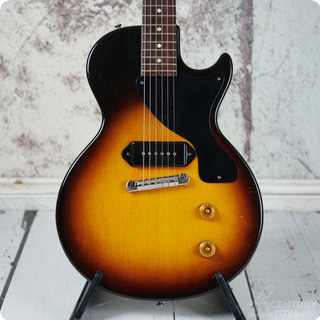 8% OFF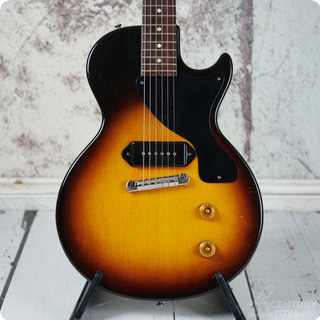 8% OFF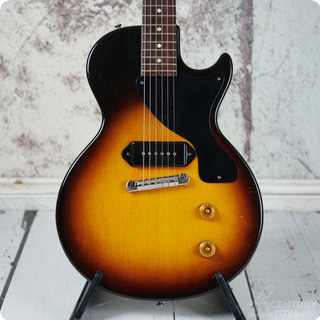 8% OFF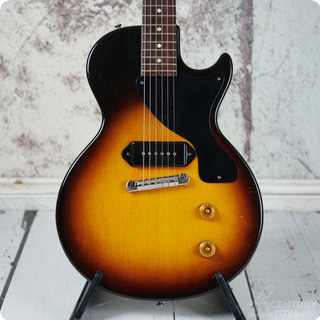 8% OFF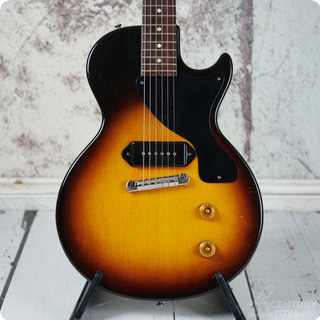 8% OFF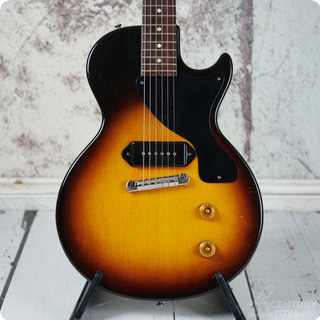 8% OFF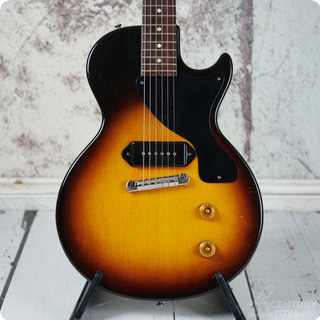 8% OFF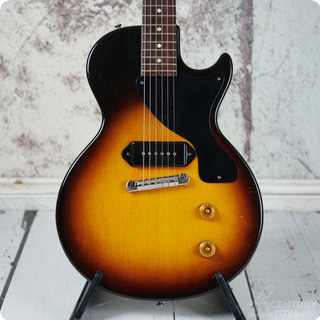 8% OFF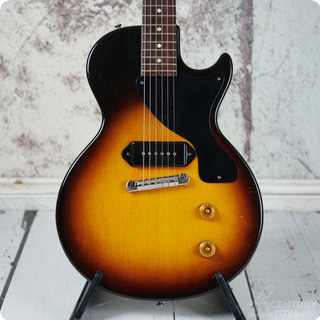 Reduced to £10,500 no offers. A really great example of an original single cutaway Les Paul Junior. Killer tone and playability. Very clean and with the original croc case.
First introduced in 1954 as Gibson's entry level solid body, the Les Paul Junior has earned its reputation as a pure, primal tone machine amongst players of all levels for very good reason. The stripped back, no frills simplicity of these guitars belies the range of sounds that can be coaxed from the simple one pick up, volume and tone combo.
This 1958 example is officially one of the last of the single cutaway versions – though there are a very small number of '59 single cutaways known to exist, which were likely assembled from left over '58 parts. By mid '58 Gibson had changed both the Les Paul Junior and it's bigger sibling the Les Paul Special to the double cutaway shape.
This is a very well preserved '58 Junior, with a vibrant unfaded sunburst which has an amazing depth. The guitar is totally original (with the exception of the strap buttons which are aged repros) and has no breaks or repairs and untouched solder joints. The overall condition is excellent to near mint. There are a handful of small nicks and some very light surface scratches on the back of the guitar. There is some light play wear on the back of the neck, but overall this is an exceptionally clean example. Finding original 50's Les Paul Juniors this clean is getting very difficult.
The neck is a fairly typical chunky '58 C profile which is big but not overly so and is very comfortable to play. The original frets have some minor wear around the open chord position but have plenty of life left in them.
Sonically this guitar is everything you would expect of a vintage single cutaway Junior. The combination of the dog ear P-90 and the volume and tone control offers a wide range of tones, but it's when it's let it loose with the volume on 10 and the tone anywhere between 5-10 that it really shines. The tone can range from big and growly to clean and warm and is exceptionally responsive and articulate in all settings.
The original 'croc' case completes the package. The handle has been replaced but otherwise it is in very good condition. The majority of these cases haven't survived and are now highly sought after in themselves.
If you've been looking for an original, clean, vintage single cutaway Junior then here is a great example. Don't miss this opportunity.
Weight: 7lb 12oz
Pick up reading: 7.5k
** Please Ask About Shipping Outside The UK**
20th Century Toys, UK

Contact name:
Phil Bourne
Specialties:
Vintage and vintage reissue guitars and basses
UK based vintage and vintage reissue dealer. We hand select original vintage guitars and limited edition reissues.