Gibson / Les Paul/SG Junior / 1962 / Cherry / Guitar
4% OFF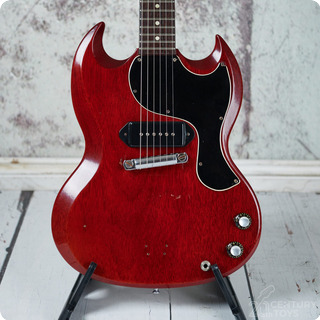 4% OFF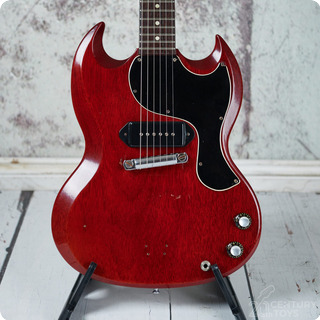 4% OFF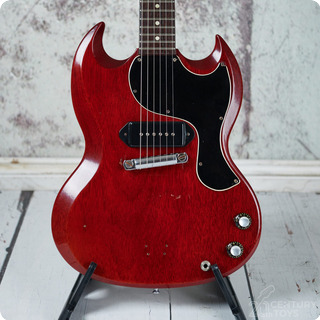 4% OFF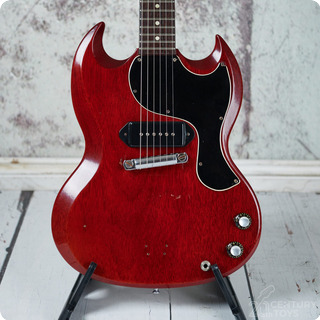 4% OFF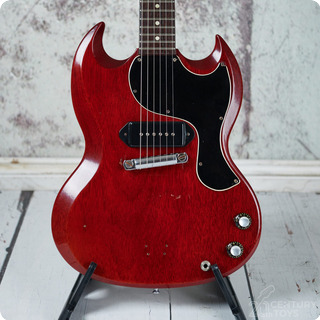 4% OFF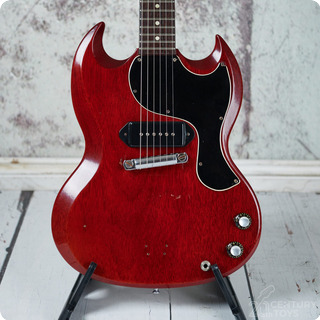 4% OFF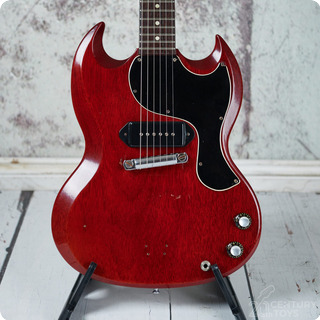 4% OFF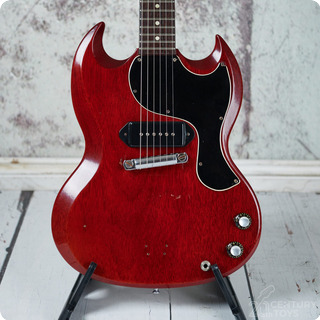 4% OFF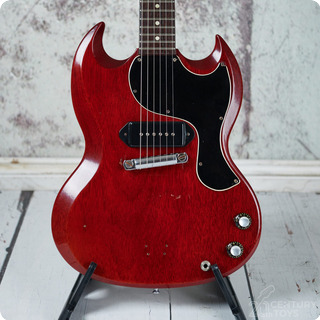 4% OFF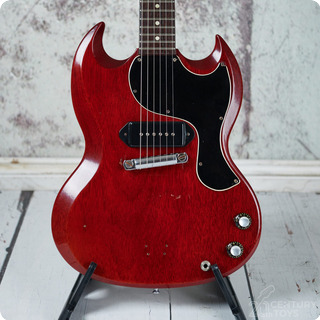 4% OFF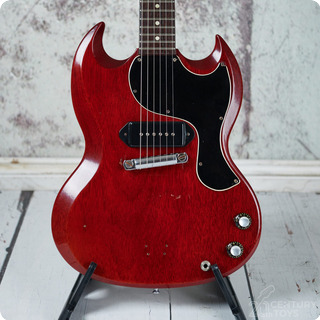 4% OFF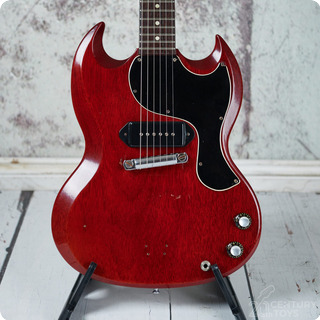 4% OFF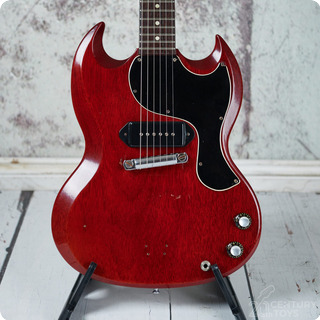 4% OFF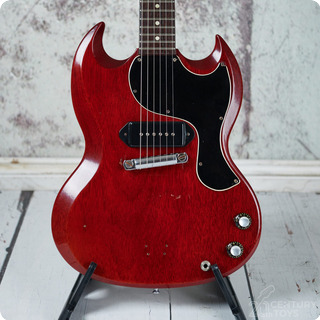 4% OFF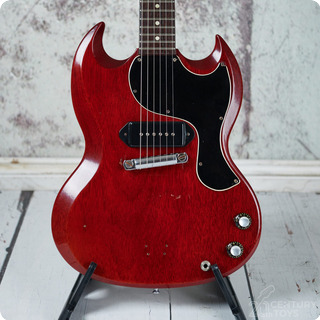 4% OFF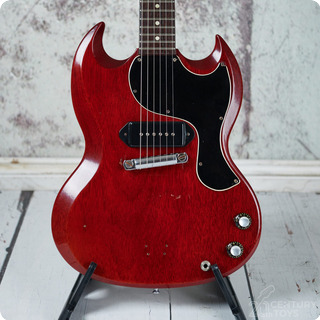 4% OFF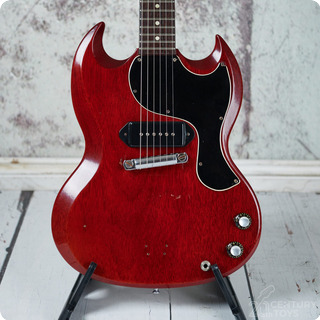 4% OFF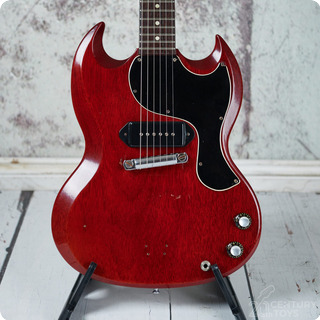 4% OFF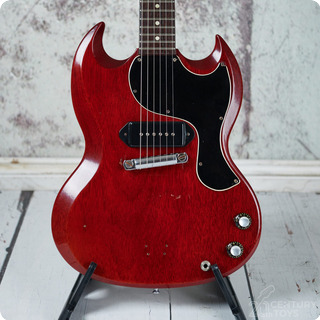 4% OFF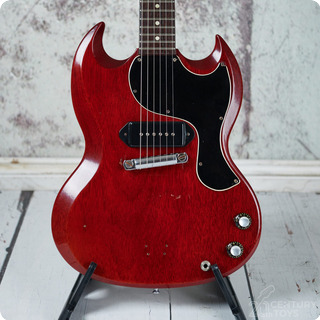 *ON HOLD*
A nice, tidy and un-faded '62 Les Paul/SG Junior. Featherweight, resonant and with a great sounding P-90. All original except for repro wraparound bridge/tailpiece, and there are some small screw holes where a trem has been fitted in the past.
Like it's elder siblings, the single and double cutaway Les Paul Juniors, the Les Paul/SG Junior has earned its reputation as a pure, primal tone machine amongst players of all levels. The stripped back, no frills simplicity of these guitars belies the range of sounds that can be coaxed from the simple one pick-up, volume and tone combo.
This one dates from 1962 and features the Les Paul logo on the headstock, an angled stopbar tailpiece and medium C profile neck which is chunkier than the earlier slim necks.
Les Paul/SG Juniors are known to be particularly lively guitars and this one doesn't disappoint. Acoustically this guitar is loud and resonant and with a focused mid range that gives it a naturally aggressive tone – just like all the best SG Juniors. Coupled with the powerful P-90 this Junior will sing and scream when cranked up, but is also warm and articulate and cleans up nicely when backed off. Roll the volume down to 6 and set the tone to 10 and it can do a convincing Tele/Esquire impersonation for example.
There are no breaks, repairs, touch up or overspray, all solder joints are untouched and the original P-90 pick-up and electronics are as they should be.
There is general playing wear on the back and sides of the neck, and a handful of small dinks and nicks as to be expected of a 60 year old guitar. But overall it is very clean and still retains a deep, un-faded cherry colour. At some point in the past a tremolo of unknown type has been fitted and there are four small screw holes on the guitar's top as well as four small holes around the bottom strap button – see pictures. The wraparound tailpiece is a correct lightweight aluminium repro – we'd suspect that a different bridge was used when the tremolo was fitted and the original wraparound was subsequently lost.
Vintage Juniors are one the guitars of the moment right now and are getting harder to come by and usually don't stick around for long. So if you are looking for a good example then this one is well worth checking out.
Comes with its original crocodile skin soft shell case which is in good condition and fully functional. Not many of these cases survived and are in demand in themselves.
Weight: 6lb 0oz
Pick up reading: 8.9k
**Please ask about shipping outside the UK**
20th Century Toys, UK


Contact name:
Phil Bourne
Specialties:
Vintage and vintage reissue guitars and basses
UK based vintage and vintage reissue dealer. We hand select original vintage guitars and limited edition reissues.