Ibanez / JEM77 BFP / 1991 / Guitar For Sale
All original apart for case. In excellent condition for an alomost 30 years old JEM.
The Facebok page:
https://www.facebook.com/bassnguitarfr-394269607300408/

More pix and details upon request.
Could be shipped worldwide.

0033.664.43.68.83.

www.bassNguitar.fr
Bass N Guitar, France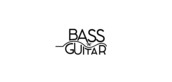 Contact name:
Pierre-Marie Gatignon
Languages:
French & English
Specialties:
Fine instruments
Opening hours:
9 to 20 everydays
We are a french company specilized in vintage guitars and bass but we also sell second hand guitars.
Feel free to call us our to shoot us an email : we speak English, with a strong accent but we practice !
Shipping is available everywhere, you choose the shipping company.