Kent / Strat / 1969 / Blonde / Guitar
This Strat knock-off sounds better than most new cheap Fenders I've heard. Kent guitars didn't make it out of the 60′s. I reckon this one is pretty late on, probably a '69.

Another lawsuit model. Another exact copy. Its really weighty – possibly the heaviest solid body I have ever held.

Nice big tone. Classic Strat sound. Out for Refurb and Restoration (R&R)

CALL OR MAIL
For Price and An In-Hand Description

Make * Kent
Model * Strat
Year * 1969
Color * Blonde
Finish * Natural
Pickups * Triple Singlecoil
Deep South Vintage, Ireland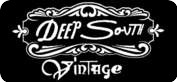 Specialties:
Guitars, Basses, Synths, Effects and Studio Stuff
Opening hours:
info@deepsouthvintage.com or +353 83 1030 905
We Are You…


We are passionate about writing playing and recording great music. We love the processes and tools used in the past and the present to produce great music. We feel that all music is recapitulation and a reinterpretation of what has gone before, that the only thing that changes is the perspective of the creators and the knowledge that a good tool will always hold its value and can enable someone to paint a picture relative and fresh in its time .
We Want To…
Offer budding or experienced musicians and producers killer vintage guitars and basses to start with and in the mean time great we will be hunting down and finding vintage amps, synths, effects and recording gear. We want to import quality kit mainly from the US and Europe for re-sale in Ireland, the UK and Mainland Europe.
I'm really into vintage American, European and Japanese copies of the big brands and that's what I will be mostly stocking instore. We will have the odd Fender, Gibson or Greatch but we will mainly be searching for Silvertones, Kay's, Harmony's, Danelectro, Teisco's, Kents, and all sorts of little manufacturers from the golden age of guitar building.
It's the sound of these things. They sound different. They've got bags of character, style and a sound that – to me – is unsurpassable. These git's don't sound like a Strat or a Les Paul. They don't sound like everything else. They have their own thing going on. You then also don't sound like everyone else when you use them and that gives you an edge.
Jimi Hendrix's first guitar was a Silvertone DC2. Jimmy Page used a Twin Twelve in the studio. Clapton recorded with Danos and Silvertones. These guitars and amps and the recording gear they went through, create that sound we love, and can't be recreated in a piece of software.
It's all about the look, the attitude and most importantly "The Sound!" And they have all that and bags of it. Once you have heard the stuff you won't go back.
Buying & Selling
We sell vintage and pre-owned musical instruments and electronics. We do our best to authenticate all the items and while we have a lot of experience, we sometimes make honest mistakes. Guitars and gear, by their nature, don't come with logbooks and a service history but have characteristics that loosely determines their vintage. We are always interested in buying vintage stuff so give us a shout if you are getting rid.
Payments
All payments to be arranged.
Returns
All our guitars come with a 48-hour approval period and this time allows the buyer to ensure that the guitar is in satisfactory condition. No returns will be accepted just because of a buyer's personal preference and returns must be approved by us in advance.
Buyers must notify us that they want to return the item within 48-hours of receiving delivery. Upon safe return of the guitar we will refund the original purchase price. Return shipping expenses will be the customers responsibility.
All electronic items (amps, effects etc.) are sold AS IS and no refunds will be issued.