Mad Professor / Big Tweedy Overdrive / 2017 / Effect For Sale
Kitarakuu, Finland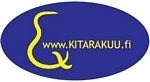 Contact name:
Seppo Kaskenmäki
Languages:
Finnish and English
Specialties:
Vintage guitars, amps, effects, books etc..
Opening hours:
Most of the time...Please, call!
Well used guitars, amps and stuff + service/repair
Mastery Bridge, Klein Pickups, Tonerider Pickups, Original Bigsby Tremolos, Lava Cable, TubeAmpDoctor (TAD) amp tubes, Mad Professor Amplification, Mad Professor pedals, Maxon
Please email or call regarding ordering. International Money Order, PayPal.
Comments Questions and Answers to Mad Professor / Big Tweedy Overdrive/ 2017 / Finland