Martin / OMC-28 M Laurence Juber / 2007 / Guitar For Sale
Martin OMC-28 M Laurence Juber
New condition awesome guitar. Quote from Martin site:
MODEL: OMC-28M Laurence Juber Custom Signature Edition
CUTAWAY: Venetian Cutaway
CONSTRUCTION: Standard Series
BODY SIZE: 14-fret 000 OM
TOP: Solid Adirondack Spruce
ROSETTE: Golden Era Style 28 With Wood Fiber Rings
TOP BRACING PATTERN: Scalloped X-Bracing, 1/4" Width
TOP BRACES: Adirondack Spruce
BACK: Madagascar Rosewood, 2 Piece
BACK PURFLING: HD-28 Style Zig Zag Back Strip
CAUTION STAMP: "C. F. Martin & Co., Nazareth, PA" Stamping
Between 1st & 2nd Back Braces
BLOCK TO READ: (Lasered Decal Logo)
Custom
Laurence Juber
Serial #
SIDES: Madagascar Rosewood
RIBBON: Spanish Cedar
END PIECE: Grained Ivoroid
END PIECE INLAY: Yes, Black White, Wood Fiber Inlays
BINDING: Grained Ivoroid
TOP INLAY STYLE: Fine Pattern Herringbone
BACK INLAY: Black White, Wood Fiber Inlays
NECK SHAPE: Modified V-Shape With Diamond Volute
TRUSS ROD: Adjustable
HEADSTOCK: Solid Square Tapered
HEADPLATE: Madagascar Rosewood With Old Style Decal Logo
HEELCAP: Grained Ivoroid
NUT: Genuine Bone Nut
FINGERBOARD: Black Ebony
SCALE LENGTH: 25.4"
# OF FRETS CLEAR: 14
# OF FRETS TOTAL: 20
FINGERBOARD POSITION INLAYS: None
SIDE POSITION DOTS: White, 3rd, 5th, 7th, 9th, double at 12th, 15th, 17th.
FINISH BODY: Polished Lacquer, Dark Filler
FINISH TOP: Polished Gloss Lacquer, Aging Toner on Top
FINISH NECK: Polished Lacquer Complete, Dark Mahogany Stain, Dark Filler
BRIDGE: Black Ebony, Belly
BRIDGE SPACING: 2 1/4" Bridge Spacing
SADDLE: Genuine Bone Drop In Compensated Saddle, 16" Radius
TUNING MACHINES: Waverly W-16 Nickel Plated Open Geared Tuners
With Old Style Nickel "Butterbean" Knobs
STRINGS: Martin SP 4100 Light Gauge Phosphor Bronze
BRIDGE & END PINS: Fossil Ivory With Black Dot
PICKGUARD: None
CASE: #533 "Geib Style" 5-Ply Vintage Hardshell Case
INTERIOR LABEL(S): Personally Signed by Laurence Juber
Numbered In Sequence Without Total, i.e. #1, #2,
Kitarakuu Oy, Finland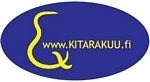 Contact name:
Seppo Kaskenmäki
Languages:
Finnish and English
Specialties:
Vintage guitars, amps, effects, parts...etc...
Opening hours:
Most of the time...Please, call!
Well USED and 2ndhand guitars, amps and stuff + service/repair
Mastery Bridge, Klein Pickups, Tonerider Pickups, Original Bigsby Tremolos,Mad Professor Amplification, Mad Professor pedals
Please email or call regarding ordering. International Money Order, PayPal.