Murray Kuun / Ghia / 2019 / Natural Tonewoods / Guitar For Sale
Only made to order.
Ghia is a hollow slimline with a very good pure acoustic. Designed to be plugged in for stage performance - it is fitted with a very natural sounding acoustic pickup. Shown here with a cedar soundboard and African mahogany body (but can be made in other woods too. Client has the choice of open or classical headstock + Schertler tuners.
As with all my work, I am able to customise.
murray kuun, South Africa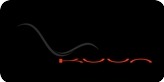 Contact name:
murray kuun
Specialties:
Mostly one-off instruments