Murray Kuun / Lion 2 / 2019 / Natural Woods / Guitar For Sale
The Lion is made to order (but I do have the original available).
Lion is part of my big-5 series of pure acoustic guitars. As with most of my steel string acoustics, I use lattice bracing which I believe gives me consitently good results. The original has an Engelman spruce soundboard and Indian rosewood back/sides. Gotoh tuners.
As with all my models I am able to customise. Price may be affected.
murray kuun, South Africa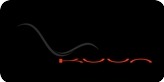 Contact name:
murray kuun
Specialties:
Mostly one-off instruments