Murray Kuun / Opus / 2019 / Natural Woods / Guitar For Sale
Opus is made to order only.
A hollow archtop voiced for jazz and blues. This version has a carved spruce top and mahogany body. Mahogany neck and imbuia fretboard with Gotoh tuners. In this case I have used a KA floating pickup.
A certain amount of customisation can be done, it may affect the price.
murray kuun, South Africa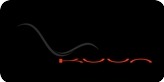 Contact name:
murray kuun
Specialties:
Mostly one-off instruments