Murray Kuun / There Are Two / 2019 / Natural Tonewoods / Stringed Instrument For Sale
I make these to order.
Both models shown here can be made as a semi hollow electric or as a pure acoustic. Or even as a semi solid electric - in this case 4 strings are better than 8 (but negotiable). Usually with a spruce or cedar top and a kiaat body as shown here. I am able to customise for clients. The final price will depend on the specs as discussed with the client, the price shown is a rough indication.
murray kuun, South Africa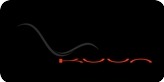 Contact name:
murray kuun
Specialties:
Mostly one-off instruments