Nash Guitars / JM63 / 2021 / Candy Apple Red CAR / Guitar For Sale
JM63 Candy Apple red matching headstock
The JM63 features
- an increased neck angle for better sustain and stability
- a roller bridge for better tremolo response and increased tuning consistency
- a buzz stop tailpiece that applies downward pressure to the strings reducing excess buzz and rattle.
Specially designed Lollar pickups and an improved wiring layout give the JM63 increased functionality and an improved dynamic range.
Body: Ash
Finish: Candy Apple red with matching headstock
Light aging
Fingerboard: Rosewood
Neck: C profile
Pickups: Lollar
Case included
Effektboutique, Germany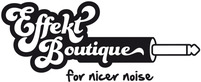 Languages:
German & English
Specialties:
Quality Guitars & Highend Pedals
Opening hours:
8 am - 18 pm
We offer extraordinary high quality guitars and effects.