Reani Custom / Tonale Mastery 2P90, Burgundy Red / 2023 / Burgundy Red / Guitar For Sale
8% OFF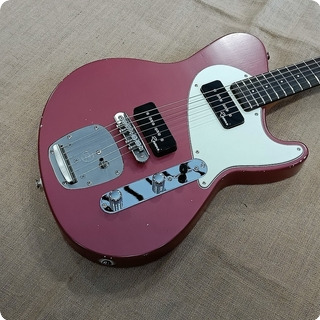 8% OFF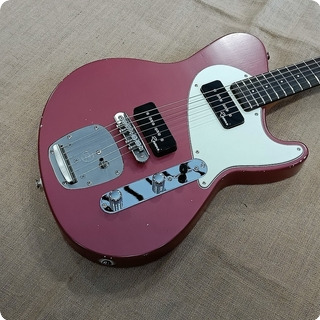 8% OFF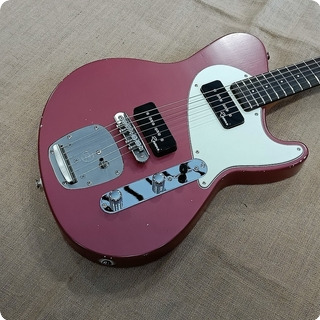 8% OFF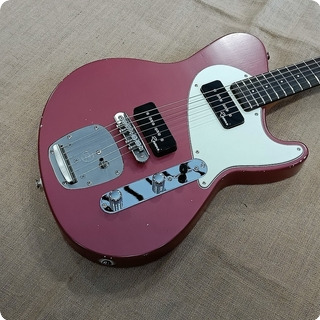 8% OFF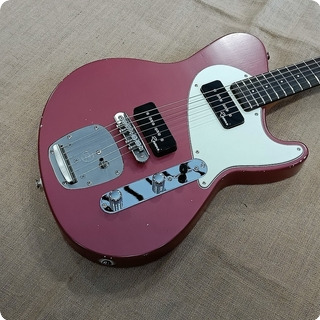 8% OFF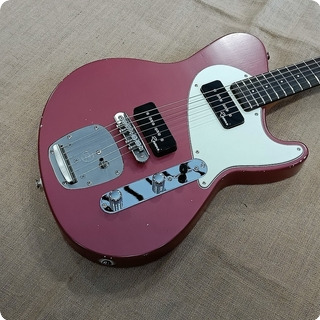 8% OFF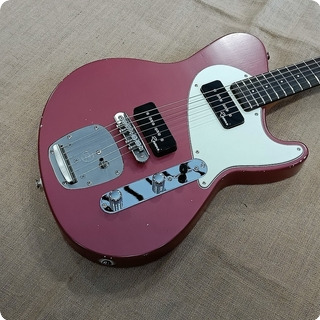 8% OFF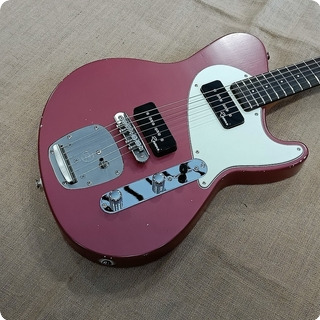 8% OFF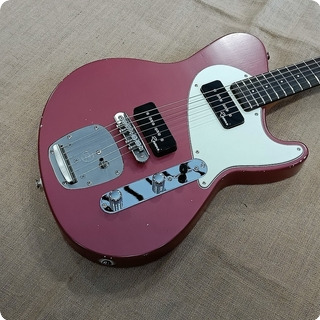 8% OFF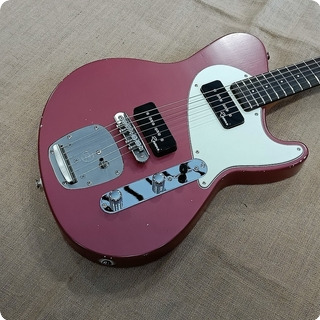 8% OFF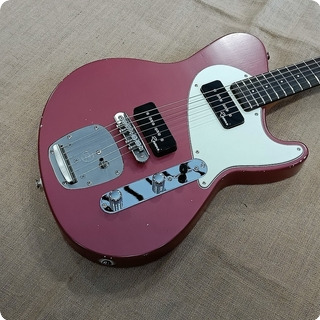 8% OFF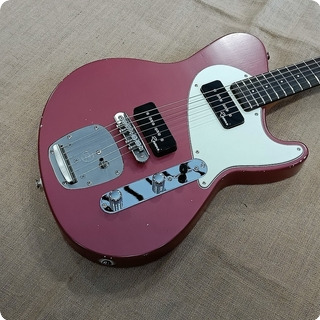 8% OFF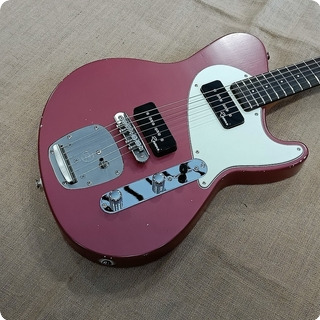 8% OFF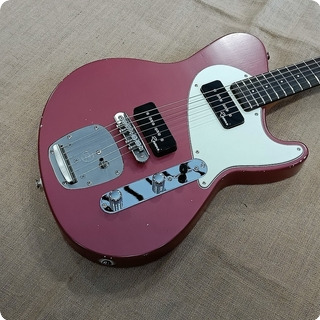 8% OFF
Reani Tonale 2P90 with Mastery bridge and Vibrato
The body in this Tonale is in red alder. Quarter sawn roasted maple neck and indian rosewood fretboard. The bridge and vibrato is made by Mastery and the P-90 pickups are made in house by Roberto Reani.
The elegant modern shape of the body has an excellent ergonomic line and an ideal weight balance. The body, in red alder, is light and the natural vibrations of this wood make it exceptionally resonant. The Tonale is lacquered with a thin layer of nitrosynthetic-based paint in order to not to compromise the characteristic tone of this essence. The end result is an ergonomic, light, resonant and aesthetically fascinating body that, restores to the musician the sound of the wood itself.
The inspiration for the golden era of the electric guitar does not stop at the design of the body, modern but with a clear vintage flavor. The pickups and the electronic, aims to obtain a typical sound of the 60s and 70s, but also for indie type of music.
My goal is to deliver to each guitarist his instrument, to accompany him according to his choices, his needs and his rules. This approach drives me to make every guitar entirely by hand, with top quality components, with dedication and love.

Thermo-treated Maple Thermo-treatment is a process that treat the wood to temperatures between 330 ° and 430 ° F. This treatment takes place in a controlled and oxygen-free atmosphere. After this treatment, the physical and mechanical properties of the wood are modified, improving it in terms of mechanical resistance and resonance.
Natural Seasoning Each component used for the construction of these guitars is naturally seasoned for a minimum of 5 years in our workshop. We do our best to maintain constant temperature and humidity. Only in this way we can obtain a stable and very resonant instrument.
Red Alder The Red Alder and the Roasted Maple neck are the heart of this Tonale project. The choice to use a conifer for the body stems from the desire to enrich the voice of the electric guitar with the typical harmonics of acoustic instruments. This combination gives to the project a particular and unique voice.
Recessed Neck Plate The custom neck plate is made of stainless steel and it is carefully fit in the body of the guitar. This solution gives, in addition to an elegant and refined appearance, an increase of vibrations in this crucial point which is the neck/body junction.
Specifications:
Neck:
hard rock maple C-profile - 21/23mm

unbleached bone nut

nut width 1,73" - 43,5 mm

natural oil finish

indian rosewood fretboard

fretboard 12" radius

scale length 25,5" - 647,7 mm

22 small jumbo frets
Body:
red alder

nitrocellulose lacquer finish

light distressed

Satin burgundy metallic
Electronics:
Reani handwound P90 - neck

Reani handwound P90 - bridge

3-way toggle switch, 1 volume + 1 tone ( CTS pots)
Hardware:
Gotoh tuners SD91, 6 in line

Bridge and vibrato made by @masterybridge.

Stainless steel neckplate

Hardcase
Weight: 3,2 kg
NordSound F:ma, Finland

Contact name:
Rune Pettersson
Languages:
English, Swedish, Finnish
Specialties:
We offer our clients both mid-priced and hi-end handmade custom guitars, basses, amplifiers and pedals
Opening hours:
09.00 - 17.00
NordSound is the official distributor in Finland for Green, Vintage, Fret-King, Franfret, Paoletti, Jakobsson, Smittyguitars and Tribe basses. Vintage and Dowina acoustics as well as Ashdown, Artesound, Brunetti, Red Seven and Taurus amps.
Pedals from Brunetti, Costalab, Crazy Tube Cirquits, Carl Martin, Cicognani, Foxgear, LAA, LunaStone, Mastro Valvola, Olsson, Taurus, Tsakalis, VS Audio and a few others.
All our products are orderable from our webshop on the NordSound website.
https://nordsound.fi/en

PRICES All products in our listings are VAT included. Sales to private persons within the SEPA community will include 24% VAT. Sales to companies with valid VAT number are effectuated VAT free.
Orders are normally handled within 24hrs, in special cases within 36hrs.
For international shipping within Europe we generally use the services of DPD
CREDIT CARDS
If you wish to pay by Visa, Visa Electron or MasterCard credit cards, the Nord Sound only works with products and services, marketer, and will provide the products to the buyer. Responsible for any claims is Maksukaista/Paybyway
iZettle AB operates with Visa, Visa Electron or MasterCard payments, made by the seller of products and trade is between the customer and the between iZettle AB. The seller is responsible for all trade-related obligations. Maksukaista/Paybyway is also the payee.
MONEY TRANSFER
Nord Sound will confirm e-commerce ordering, invoicing and send payment information to your email. They also appear on the screen after the order is confirmed. You can pay the bill the way you want. When a performance is reflected in our account we deliver the goods by the chosen freight method. Money transfer will take depending on the bank 1-3 business days.
Cash on delivery / COD
In Nord Sound's online store you can order products to the nearest post office or mobile service pick-up point and pay for your purchase pickup, pick-up point. Only valid for Finland, Sweden and Denmark!
PAYPAL
works in co-operation with Finnish banks and credit institutions. Customer the service functions like a conventional online store.
RETURNS: Products purchased from NordSound have a 14 day return policy from the date our customer have received the shipment. Product returns must be agreed in advance by phone, nr. +358 406 810 910 or e-mail info@nordsound.fi. Only pre-agreed returns are taken into account. Products must be returned free from damages and fully functional, and all accessory parts included. The returned product must be in its original packaging as delivered from us. The product, of course, can be tested and tried before any desicion regarding a possible return. Opening the product packaging must be carried out with caution. Software or other sealed products can not be resturned once the product packaging has been opened. We don't accept returns by cash on delivery! We will do a refund to the customer's bank account after checking the product and verifing its status. If you return a defective product, we will make a damage report and send it in for service. The returned product will then be repaired or replaced if the warranty is still valid. The purchase price refund: NordSound will pay the returned products initial purchase price to the customer's bankaccount within 30 days of the return date. We reserve the right to inspect and approve the return shipments. If the returned product is not in its original condition NordSound reserves the right to reduce the value of the product or the value of any missing equipment. NordSound will contact the customer and give feedback regarding any price reduction.