Smitty Custom Guitar, / Classic ST, 3-tone Sunburst Light Relic / 2023 / 3-tone Sunburst Light Relic / Guitar
5% OFF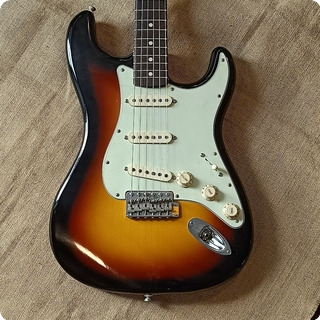 5% OFF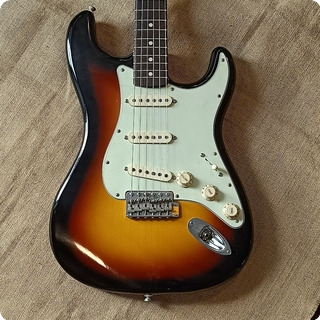 5% OFF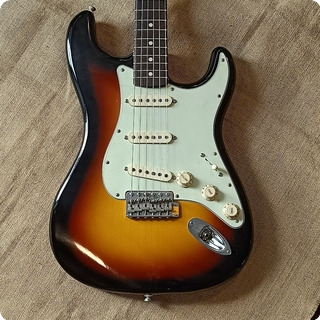 5% OFF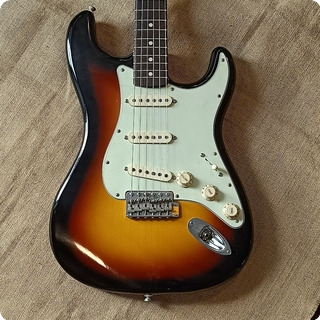 5% OFF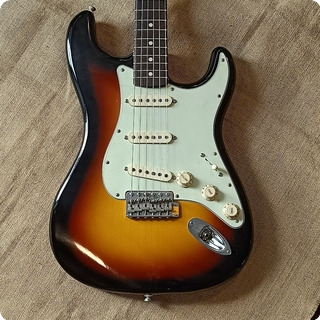 5% OFF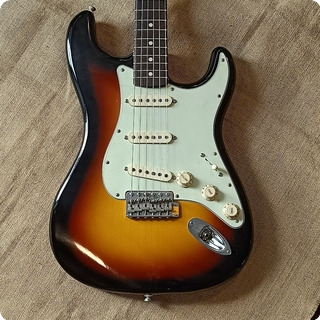 5% OFF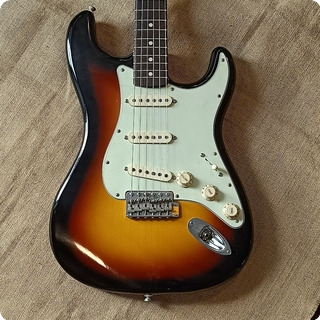 5% OFF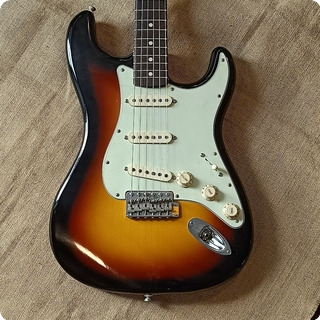 5% OFF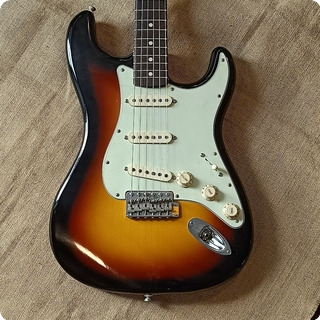 5% OFF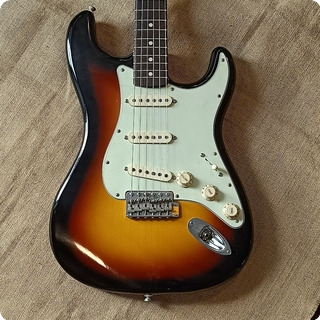 5% OFF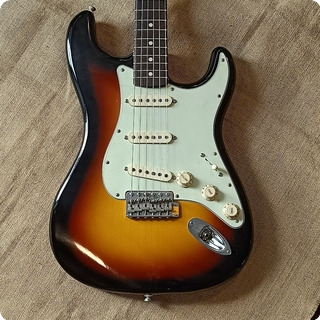 5% OFF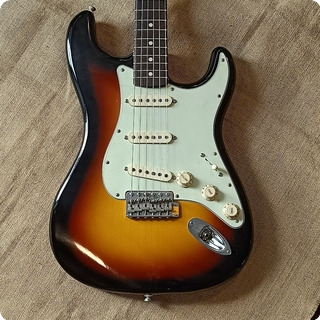 5% OFF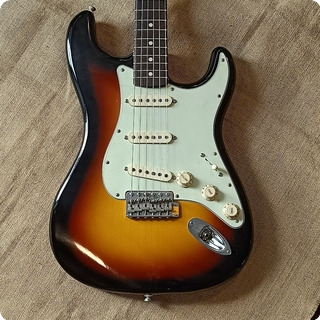 5% OFF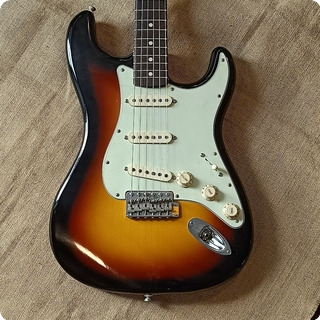 5% OFF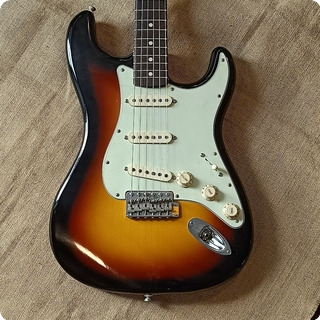 5% OFF
Smitty Custom Guitars build quality, tone and attention to detail is amazing and we are proud yo stock them here at Nordsound!
This guitar is really beautiful, with a flame maple neck, Smitty's awesome 64 pickups, which are so good that we've also had customers buy the pickups for their other brand guitars, a light Alder body and their usual, brilliant ageing.
Super quality guitars built by Eric Smid in the Netherlands, using premium tonewoods and a mix of modern technology and old school craftsmanship. They are serious guitars and we are very proud to be stocking them at NordSound!
- BODY
Colour: 3-tone Sunburst light relic

Body: One Piece Alder
- NECK
Number Of Frets: 21 Medium Jumbo 6150 Nickel Silver

Scale Length: 25.5

Fretboard Wood: 10" Radius Dark Rosewood

Fretboard Inlays: Clay Dots

Neck Wood: Flamed and Roasted Maple Neck

Neck Shape: Vintage Medium C
- HARDWARE
Bridge Hardware: Vintage Tremolo with Highwood Saddles

Pickguard: Mint aged
- ELECTRONICS
Bass Pickup: Smitty 64's

Middle Pickup: Smitty 64's

Treble Pickup: Smitty 64's

Pickup Switching: Emerson Pro CTS pots, CLR 5 way switch, Switchcraft jack, 0.047 Russian PIO cap
- ADDITIONAL INFO
Weight: 3250gr

With Hiscox Hard Case
- DUTCH QUALITY
Based in Nieuw-Vennep, a few kilometres south west of Amsterdam, Smitty hand build some of the best guitars available on the market today.
- PREMIUM VALUE
They build guitars using premium tonewoods and a mix of modern technology and old school craftmanship.
- SOUND WAVES
Not only do Smitty use the best Electronics available they also hand wind their own pickups. From vintage, low gain single coils to high gain humbuckers they have something to suit any player or style!
NordSound F:ma, Finland


Contact name:
Rune Pettersson
Languages:
English, Swedish, Finnish
Specialties:
We offer our clients both mid-priced and hi-end handmade custom guitars, basses, amplifiers and pedals
Opening hours:
09.00 - 17.00
NordSound is the official distributor in Finland for Green, Vintage, Fret-King, Franfret, Paoletti, Jakobsson, Smittyguitars and Tribe basses. Vintage and Dowina acoustics as well as Ashdown, Artesound, Brunetti, Red Seven and Taurus amps.
Pedals from Brunetti, Costalab, Crazy Tube Cirquits, Carl Martin, Cicognani, Foxgear, LAA, LunaStone, Mastro Valvola, Olsson, Taurus, Tsakalis, VS Audio and a few others.
All our products are orderable from our webshop on the NordSound website.
https://nordsound.fi/en

PRICES All products in our listings are VAT included. Sales to private persons within the SEPA community will include 24% VAT. Sales to companies with valid VAT number are effectuated VAT free.
Orders are normally handled within 24hrs, in special cases within 36hrs.
For international shipping within Europe we generally use the services of DPD
CREDIT CARDS
If you wish to pay by Visa, Visa Electron or MasterCard credit cards, the Nord Sound only works with products and services, marketer, and will provide the products to the buyer. Responsible for any claims is Maksukaista/Paybyway
iZettle AB operates with Visa, Visa Electron or MasterCard payments, made by the seller of products and trade is between the customer and the between iZettle AB. The seller is responsible for all trade-related obligations. Maksukaista/Paybyway is also the payee.
MONEY TRANSFER
Nord Sound will confirm e-commerce ordering, invoicing and send payment information to your email. They also appear on the screen after the order is confirmed. You can pay the bill the way you want. When a performance is reflected in our account we deliver the goods by the chosen freight method. Money transfer will take depending on the bank 1-3 business days.
Cash on delivery / COD
In Nord Sound's online store you can order products to the nearest post office or mobile service pick-up point and pay for your purchase pickup, pick-up point. Only valid for Finland, Sweden and Denmark!
PAYPAL
works in co-operation with Finnish banks and credit institutions. Customer the service functions like a conventional online store.
RETURNS: Products purchased from NordSound have a 14 day return policy from the date our customer have received the shipment. Product returns must be agreed in advance by phone, nr. +358 406 810 910 or e-mail info@nordsound.fi. Only pre-agreed returns are taken into account. Products must be returned free from damages and fully functional, and all accessory parts included. The returned product must be in its original packaging as delivered from us. The product, of course, can be tested and tried before any desicion regarding a possible return. Opening the product packaging must be carried out with caution. Software or other sealed products can not be resturned once the product packaging has been opened. We don't accept returns by cash on delivery! We will do a refund to the customer's bank account after checking the product and verifing its status. If you return a defective product, we will make a damage report and send it in for service. The returned product will then be repaired or replaced if the warranty is still valid. The purchase price refund: NordSound will pay the returned products initial purchase price to the customer's bankaccount within 30 days of the return date. We reserve the right to inspect and approve the return shipments. If the returned product is not in its original condition NordSound reserves the right to reduce the value of the product or the value of any missing equipment. NordSound will contact the customer and give feedback regarding any price reduction.