Spaceman Effects / Explorer Analog Phaser / 2023 / Effect For Sale
The Explorer is an optical six stage analog phaser, lovingly handcrafted with our hyper detailed approach to usability, and tone. Named after the first satellite put into orbit by the United States in 1958, the Explorer was the first phaser launched by Spaceman. Years later, we are pleased to bring you a small form factor reissue of this classic circuit with all the deluxe features of the original. Sometimes liquidy smooth, sometimes chewy and lush, the fluid frequencies squiggle and flourish like the unrelenting ebb and flow of the sonic tide.
Handmade in Portland, Oregon USA
NEW PEDAL -MORE OF SPACEMAN EFFECTS COMING, SOON...
Please, check out Tommi`s demos here:
Kitarakuu Oy, Finland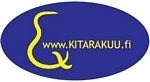 Contact name:
Seppo Kaskenmäki
Languages:
Finnish and English
Specialties:
Vintage guitars, amps, effects, parts...etc...
Opening hours:
Most of the time...Please, call!
Well USED and 2ndhand guitars, amps and stuff + service/repair
Kauffmann Guitars, Takamine Acoustic Guitars, Tonerider Pickups, Original Bigsby Tremolos, Vibramate Products
Please email or call regarding ordering. International Money Order, PayPal.