Vintage Sound Amps / VINTAGE 22sc / 2019 / Amp
Vintage Sound Amps VINTAGE 22sc (DELUXE STYLE)
Awesome Blackface update from Florida!
Dwell for reverb on back panel
Specifications:
Circuitry: Black Face AB763
Power Handling: 22 Watts into 8 Ohms
Inputs: 1 channel w/2 inputs
Auxiliary Inputs:
Bias Points
RCA Foot switch Jack
Extension Speaker Jack
External Speaker Jack
Controls: Bright/Dark Switch Volume, Treble, Middle, Bass, Reverb, Speed, Intensity (w/Tremolo Bypass Switch)
Tubes:
Rectifier: 5AR4 Rectifier Tube
Power Tubes: (2) 6V6 -or- (2) 6L6
Preamp Tubes: (4) 12AX7, (2) 12AT7
Accessories:
2-Button Foot switch
Custom Padded Cover
Price incl. 24 % Finnish VAT
| | |
| --- | --- |
| Amplifier type: | Tube Amp |
| Type: | Combo |
| Power: | 22 W |
| Speaker elements: | 1x12" WGS |
| Built in effects: | Reverb, vibrato |
| Footswitch: | Yes |
Kitarakuu Oy, Finland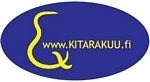 Contact name:
Seppo Kaskenmäki
Languages:
Finnish and English
Specialties:
Vintage guitars, amps, effects, parts...etc...
Opening hours:
Most of the time...Please, call!
Well USED and 2ndhand guitars, amps and stuff + service/repair
Mastery Bridge, Klein Pickups, Tonerider Pickups, Original Bigsby Tremolos,Mad Professor Amplification, Mad Professor pedals
Please email or call regarding ordering. International Money Order, PayPal.