Vuorensaku Guitars / T.Family / 2020's / Guitar For Sale
SALE! Vuorensaku T.Family guitars in stock -10 %!
Please, click "model" for more precise info:
Price incl. 24 % VAT
Kitarakuu Oy, Finland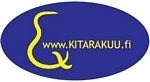 Contact name:
Seppo Kaskenmäki
Languages:
Finnish and English
Specialties:
Vintage guitars, amps, effects, parts...etc...
Opening hours:
Most of the time...Please, call!
Well USED and 2ndhand guitars, amps and stuff + service/repair
Mastery Bridge, Klein Pickups, Tonerider Pickups, Original Bigsby Tremolos,Mad Professor Amplification, Mad Professor pedals
Please email or call regarding ordering. International Money Order, PayPal.