Reverend / Bolt-on Series Buckshot / 2011 / Guitar
BUCKSHOT Perfect for the player who wants the T-style tone, but thicker and more versatile. The bridge pickup is our custom T-style single-coil that delivers classic upper-mid honk and bite but with more body. The neck pickup is our Revtron mini-humbucker, carefully repositioned slightly further from the neck to better match the bridge pickup's tone and output, and increase percussive qualities... full, warm tone but leaner than a full-size humbucker. And if you want the traditional T-style tone, just roll back the Bass Contour control and both pickups become brighter! The solid korina body guarantees a resonant, light, and lively instrument that responds to the player's touch.
Taranaki Guitars, Germany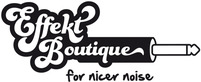 Languages:
German & English
Specialties:
Quality Guitars & Highend Pedals
Opening hours:
9 am - 19 pm
We offer extraordinary high quality guitars and effects.
Taranaki Guitars
Contact: Andy Ebsen
Neuhauser Strasse 4
73760 Ostfildern
Tel: 0711 - 9583 2051 International 0049-711.958.320.51
Mob: 0177 - 7315 164 International 0049-177.731.5164
Internet: taranaki-guitars.de
Mail: taranakiguitars_andy@me.com
Comments Questions and Answers to Reverend / Bolt-on Series Buckshot/ 2011 / Germany