Reverend / UNKNOWN HINSON SIGNATURE / 2011 / Black / Guitar
UNKNOWN HINSON SIGNATURE Reverend has cooked up a new signature guitar with Unknown Hinson, the self-proclaimed King of Country Western Troubadours, Billy Bob Thornton sideman, and underground guitar legend. This vampire-meets-hillbilly tone machine is a lightweight, versatile semi-hollow guitar that can cover everything from authentic Country twang to Classic Rock hippy mess. The King wanted a stealthier version of our Club King model, so we slimmed the body thickness down to 1-1/2" and reduced the body shape about 10 percent. We then added a full length center block and 24-3/4" scale neck... the result is a thicker tone and more aggressive attack with increased clarity in overdrive mode. The two Reverend P-90 pickups in combination with the Bass Contour control deliver a wide pallete of tone options. The black color scheme, bat inlays, and Coffin Case complete the vibe.
Taranaki Guitars, Germany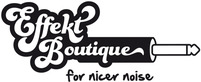 Languages:
German & English
Specialties:
Quality Guitars & Highend Pedals
Opening hours:
9 am - 19 pm
We offer extraordinary high quality guitars and effects.
Taranaki Guitars
Contact: Andy Ebsen
Neuhauser Strasse 4
73760 Ostfildern
Tel: 0711 - 9583 2051 International 0049-711.958.320.51
Mob: 0177 - 7315 164 International 0049-177.731.5164
Internet: taranaki-guitars.de
Mail: taranakiguitars_andy@me.com
Comments Questions and Answers to Reverend / UNKNOWN HINSON SIGNATURE/ 2011 / Germany