Fender / Mustang / 1969 / Competition Orange / Bass
10% OFF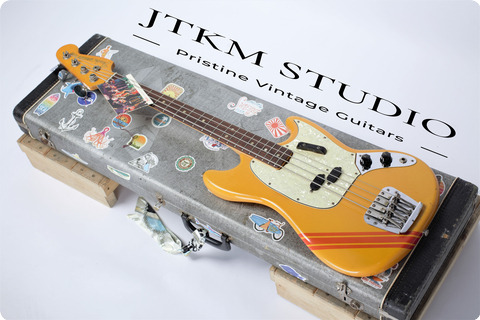 10% OFF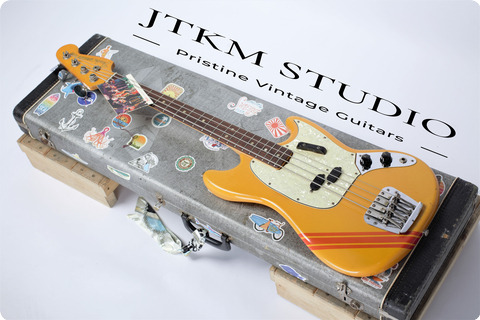 10% OFF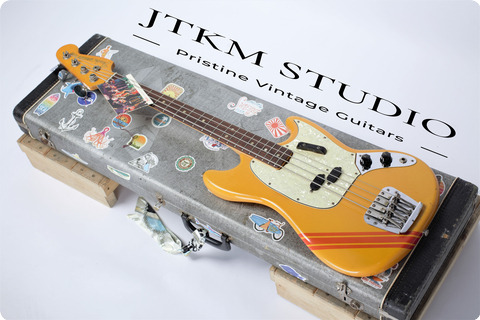 10% OFF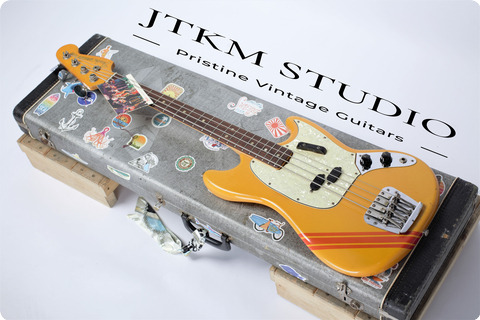 10% OFF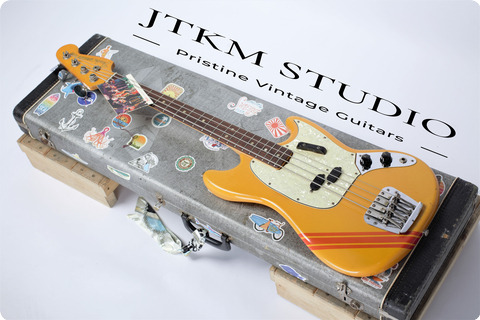 10% OFF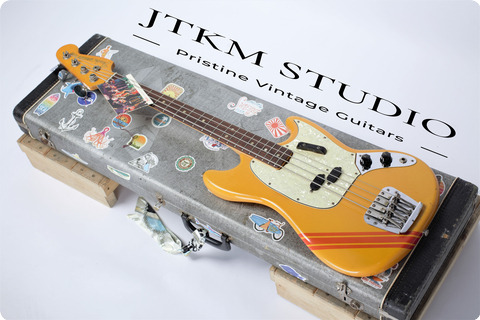 10% OFF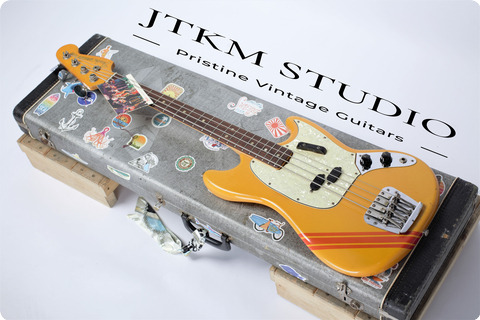 10% OFF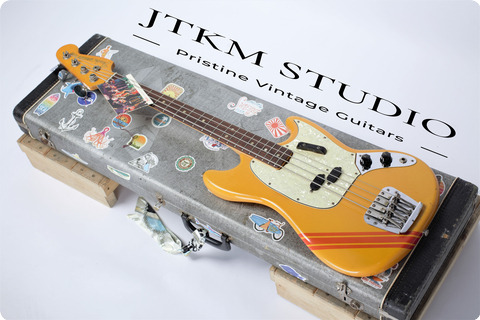 10% OFF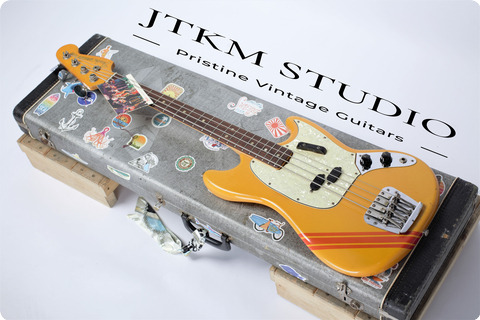 10% OFF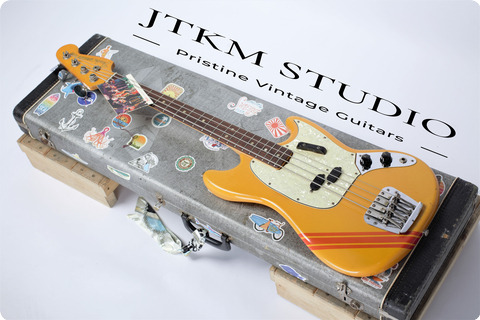 10% OFF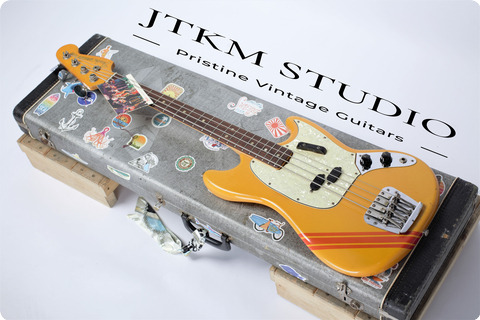 10% OFF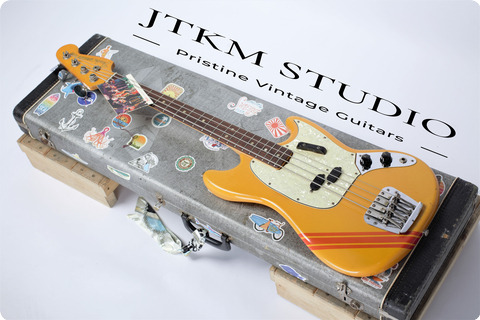 10% OFF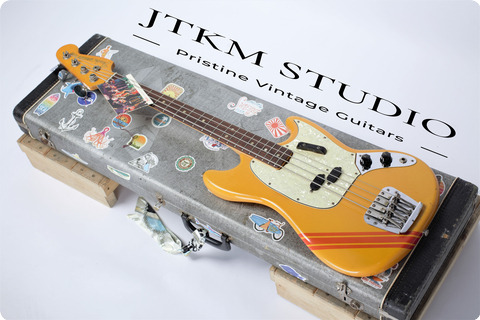 10% OFF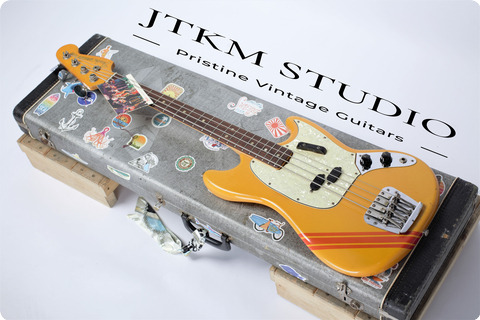 10% OFF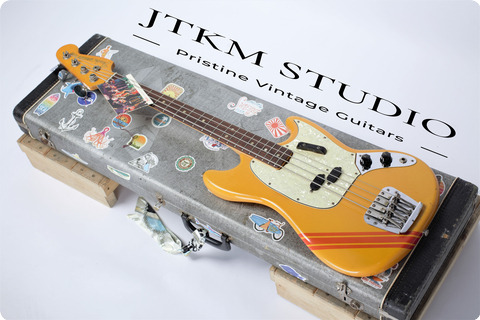 10% OFF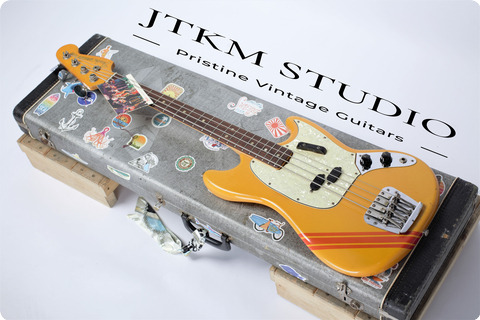 10% OFF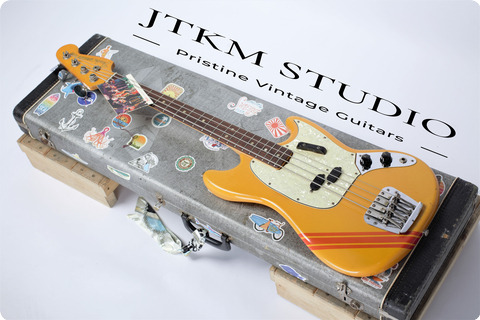 Welcome to JTKM STUDIO.
Here we have a super cool 1969 Fender Mustang Bass, complete with its original case and hang tag. This is the full package! The hang-tag is in fact blank, which is quite common for the later 60's when quality management at Fender wasn't what it used to be in the Pre-CBS days.
These competition Mustang Bass are becoming very hard to find and are quickly disappearing into private collections. Bill Wyman had two of these and his non-matching headstock Competition Orange just sold for a small fortune.
This one is all original apart from some of the height adjustment screws and the bridge screws that hide inside the springs have been replaced. Reasons for doing so were to get the bass set up perfectly for optimal playability. The originals are in the case if you ever decided that you needed them.
We ship with UPS, we ship worldwide and we ship promptly. Typical door-to-door delivery to the USA is 72 hours.
JTKM STUDIO, UK


Contact name:
JONI @ JTKM STUDIO
Languages:
English, Japanese and Mandarin
Specialties:
We specialise in offset Fender guitars from the golden age.
JTKM STUDIO was born in 2006 under humble but motivated conditions as an ebay selling account. With over 15 years of buying, selling and collecting vintage guitars and amplifiers we are now ready to officially open our doors. Welcome to JTKM STUDIO.
What drives us is to present pristine condition vintage guitars and amplifiers. We have a keen eye on the future and search for collectible guitars of tomorrow. We want our stock to be a combination of functional art and a guaranteed investment.
All of our pieces are expertly inspected to the highest order and we are proud to put our name against the examples we sell.
We ship worlwide using UPS and offer a 24 hour approval period with all of our guitars.
We are not responsible for any damage or loss due to transit. This includes minor chips or imperfections that may occur in transit. That said, we expertly package items and have never had any damage due to transit.