Fender / Stratocaster / 1959 / Olympic White / Guitar For Sale
It's one of the last maple neck Strat and one of the first Custom Color Olympic White! Flamed neck is from April 1959 when rosewood fingerboard starts in May this year. In the early 2000's, the luthier Andy Jellison from Gruhn Guitars removed touched paint on top of the original Olympic White (which is a factory over Sunburst). George Gruhn made also an expertise of this Stratocaster. It's all original apart for a pro refret with fingerboard overspray, nut and three wires. Comes within original tweed case!

More pix and details upon request.
Shipping worldwide available.
www.bassNguitar.fr
Bass N Guitar, France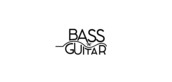 Contact name:
Pierre-Marie Gatignon
Languages:
French & English
Specialties:
Fine instruments
Opening hours:
9 to 20 everydays
We are a french company specilized in vintage guitars and bass but we also sell second hand guitars.
Feel free to call us our to shoot us an email : we speak English, with a strong accent but we practice !
Shipping is available everywhere, you choose the shipping company.