Gibson / ES-335 Sparkling Burgundy / 1966 / Guitar
Gibson ES-335 Sparkling Burgundy 1966
Gorgeous clean 335!
Neck`s been re-lacquered to avoid original lacquers` crackeling, serial number is readable
Serial number -4008xx- points to 1966, visible tone pot serial`s 1967
Upper horn`s got extra strap button hole
Non-original truss rod cover
Excellent condition early 70`s Gibson case. . .handle replaced, all latches work
Kitarakuu Oy, Finland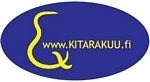 Contact name:
Seppo Kaskenmäki
Languages:
Finnish and English
Specialties:
Vintage guitars, amps, effects, parts...etc...
Opening hours:
Most of the time...Please, call!
Well USED and 2ndhand guitars, amps and stuff + service/repair
Mastery Bridge, Klein Pickups, Tonerider Pickups, Original Bigsby Tremolos,Mad Professor Amplification, Mad Professor pedals
Please email or call regarding ordering. International Money Order, PayPal.