Mastery Bridge® / All Models / 2020's / Guitar For Sale
Mastery Bridge®
Mastery M1
Mastery M1 for U.S. made offset type guitars.
235 €
Mastery M2
Mastery Offset M2 for all mexican, japanese and U.S. made Jazzmasters and Jaguars.
240 €
Mastery M4
Mastery M4 bridge/base plate for tele. Perfect intonation!
235 €
Mastery M4.1
Mastery M4.1 for Telecaster W/Bigsby B5. Mastery M3 has got brass saddles.
235 €
OMV
Mastery OMV offset tremolo for Jaguar and Jazzmaster:
Brushed OMV 235 €
Polished OMV-P 255 €
Mastery MT
Mastery Thimbles assembly body thimbles W/M1 bridge
25 €
SHIPPING EUROPE +10 € per unit
Kitarakuu Oy, Finland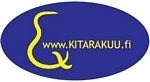 Contact name:
Seppo Kaskenmäki
Languages:
Finnish and English
Specialties:
Vintage guitars, amps, effects, parts...etc...
Opening hours:
Most of the time...Please, call!
Well USED and 2ndhand guitars, amps and stuff + service/repair
Mastery Bridge, Klein Pickups, Tonerider Pickups, Original Bigsby Tremolos,Mad Professor Amplification, Mad Professor pedals
Please email or call regarding ordering. International Money Order, PayPal.