Rozawood / Custom RETRO / 2022 / Nitrocellulose Lacquer / Guitar For Sale
15% OFF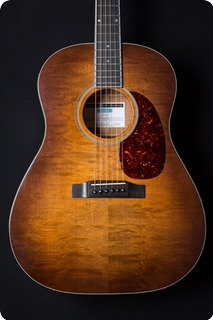 15% OFF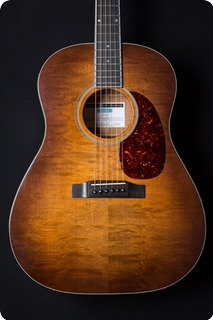 15% OFF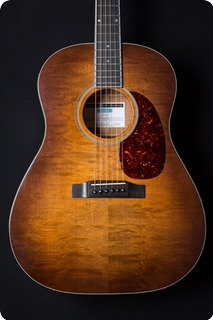 15% OFF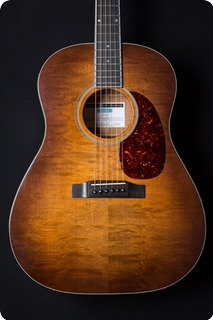 15% OFF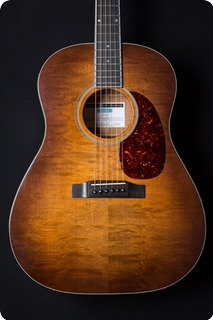 15% OFF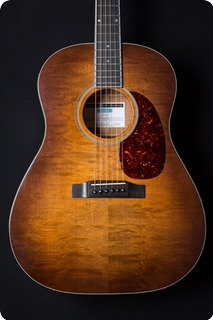 15% OFF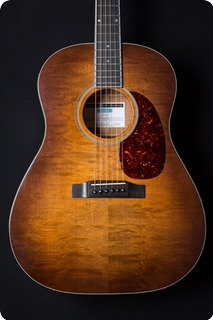 15% OFF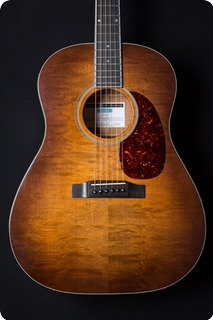 15% OFF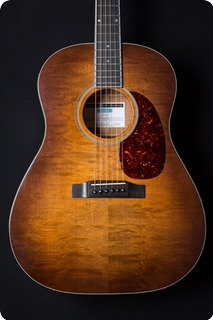 15% OFF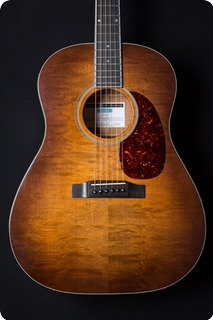 15% OFF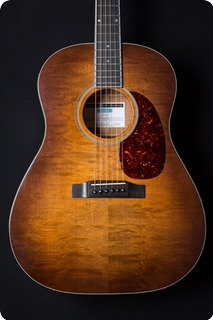 15% OFF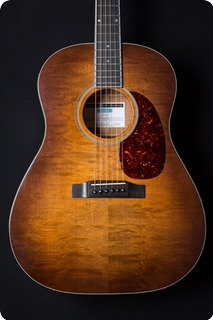 15% OFF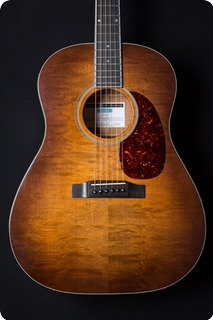 We recreated an instrument, which was very successful in the past. It is possible to say that the roots of this guitar are somewhere between Gibson Advanced Jumbo and J-50. We used, however, the new bracing system, which we developed just for this kind of guitar. Our RETRO model has very powerful sound with deep bass and bright trebles and very concrete mid-range tones. That's why it should be very good option for classical rock and roll singers or big beat, hillbilly or country players.
This custom guitar has Bearclaw Alpine Spruce Master Grade top, exclusive set of Curly Honduran Mahogaby for b&s and Honduran Mahogany neck, all with bold sunburst. Celluloid tortoise bindings is used on body and fingerboard together with b/w/b plastic purfling. B/w/b purfling is also used for rosette, while Ebony headplate and fingerboard are inlayed by mother of pearl RZW logo and dots as position marks. Ebony bridge in Belly bridge shape is placed reverse and Ebony pins are decorated with pearl dots. Retro style of this guitar is accentuated by Gibson-style headstock with gold Gotoh die-cast tunest with keystone knobs.
Materials
Top: Bearclaw Alpine Spruce Master Grade
B&S: Curly Honduran Mahogay
Neck: Honduran Mahogany
Binding: Tortoise (body & fingerboard)
Fingerboard: Ebony
Bridge: Ebony
Headplate: Ebony
Nut & Saddle: Bone
Pins: Ebony with pearl dot
Dimensions
Body Shape: RETRO
Body Length: 52,2 cm 20 & 9/16"
Body Width: 40,7 cm 16"
Body Depth: 10,0 - 12,5 cm 3 & 15/16" - 4 & 15/16"
Scale: 644 mm 25 & 11/32"
Neck Profile: hybrid V/C
Nut Width: 43 mm 1 & 11/16"
String Spacing: 58 mm 2 & 9/32"
Design
Finish: Nitrocellulose high gloss
Colour: Sunburst
Rosette: Multiple b/w
Position Marks: None
Inlays: pearl RZW logo on peghead, b/w/b top, b&s and fingerboard purfling
Tuners: Gotoh die-cast, gold
Pickguard: plastic dark tortoise, Gibson shape
ROZAWOOD, a.s., Czech Republic

Contact name:
Roman Zajicek
Languages:
Czech and English
Specialties:
Hand-made stringed instruments
Opening hours:
By Appointment. International phone +420 602 310741. Email: info@rozawood.com
The ROZAWOOD workshop is the vision of luthier Roman Zajíček, who is known as one of the finest guitar makers in Europe.
Many European players and guitar sellers consider Roman among the "top 5" guitar makers worldwide. His instruments are known for their impressive tone and impeccable workmanship.
Roman, engineer of profession, loves music above all. His quest for beauty of acoustic tone led him to building instruments himself.
Roman built his first instruments in 1979. His reputation of a man with deep sensitivity for wood and tone began to spread among high-end instrument lovers with every guitar he created. ROZAWOOD was born and after some time, when Roman built guitars all by himself, his activities outgrew him. In 2003 Roman found a partner to finance and manage his ongoing activities and the new ROZAWOOD workshop was established.
Roman is part of the impressive history of Bohemian instrument making, which is considered to be the longest in the world. A nice exampleis C.F. Martin who originates from the town Markneukirchen, not so far from where Roman lives and works. This region is still the cradle of many high-end instrument makers, mostly working in small shops. Although the professionally marketed American luthiers are better known, some of these Bohemian luthiers are impressive instrument makers equal and sometimes better craftsmen than their American colleagues. Roman's knowledge of traditional violin construction combined with his technical insight and experience as guitar maker made him one of the finest luthiers of Europe. His unique construction design resulted over the years in a wide range of fine high-end acoustic instruments of highest quality and impressive acoustic sound.
All our production, made from special selected solid tonewoods and other top quality materials only, is purely handmade in any detail. Even today very rare handcut pearl inlays are standard in our workshop. We use tap-tuning for every our instrument as a standard too – every top is tuned by tapping on and subsequent corresponding adjustment.
Every instrument is during all building process checked by Roman personally (if even is not built whole by Roman only) and for quality confirmation is signed by Roman after all.
ROZAWOOD is not a factory or a manufacture, but an art workshop where only skilled and trained luthiers put their best efforts into every unique ROZAWOOD instrument …
Roman is a member of the Guild of Prague Luthiers.
Please contact us for any demand or question you have ...