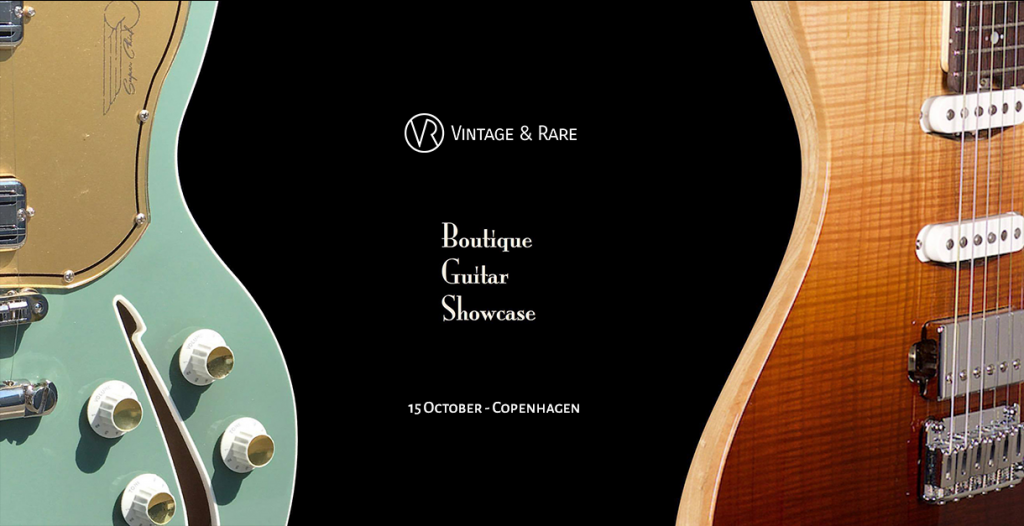 On Sunday the 15th October, Vintage & Rare will host the Boutique Guitar Showcase in Copenhagen.
Jamie Gale has curated an incredible collection of unique hand crafted guitars from top makers around the globe and brought them on tour in the US and Europe.
If you're in Copenhagen on Sunday, don't miss the opportunity to see, try and acquire a one of a kind, boutique instruments on this one night event.
Get a sneak peak of some of the guitars below.
Free entrance!
Time:
Sunday 15th October at 18:00-23:00
Location:
Vibe Factory Recording Studio
Rentemestervej 52
2400 Copenhagen NV

Guitar makers on display:
Di Donato Guitars – Donovan Leah Guitars – Ergon Guitars – James Trussart Guitars – Kauer Guitars – Klein Community – Marleaux BassGuitars – McSwain Guitars – MOVGuitars – Sankey Guitars – Spalt Instruments – Tausch Electric Guitars – Teye Guitars – Wild Customs – Deimel Guitarworks – Diego Vila Guitarras y Bajos Custom – Turnstone Guitar Company – AC Guitars – Leo Guitars