Vox / AC30 Super Twin / 1963 / Black / Amp
17% OFF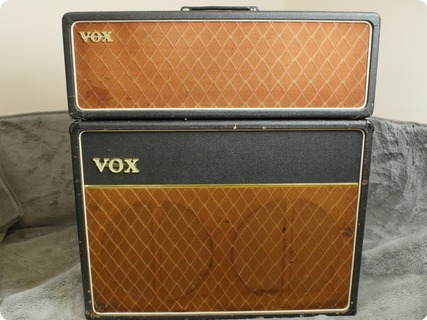 17% OFF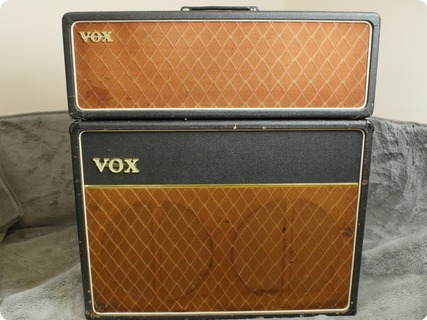 17% OFF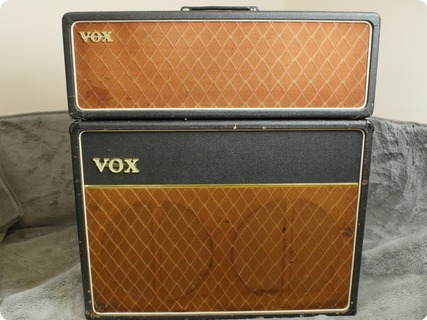 17% OFF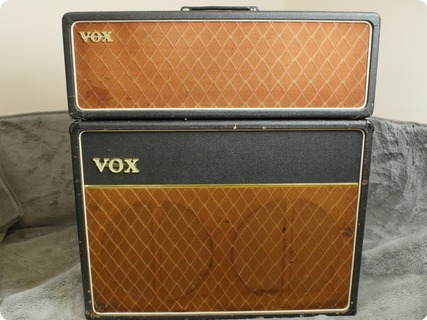 17% OFF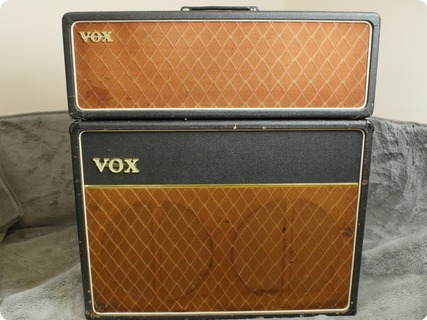 17% OFF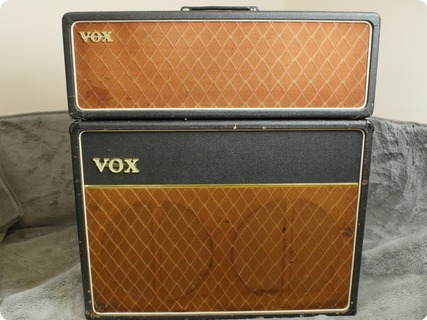 17% OFF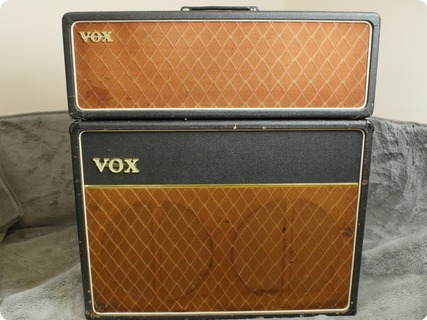 17% OFF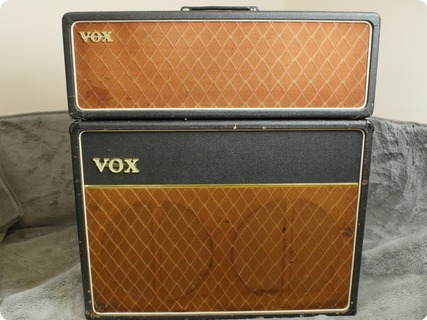 17% OFF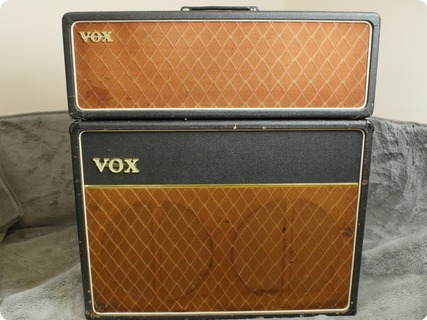 17% OFF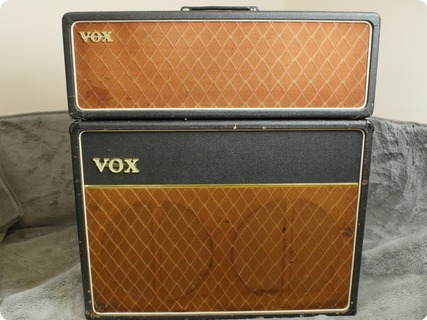 17% OFF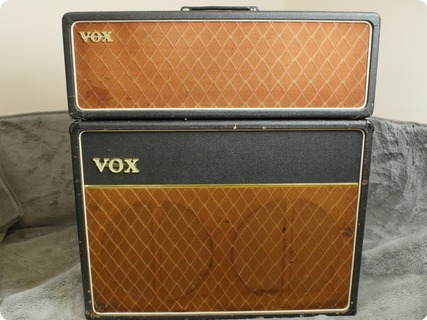 17% OFF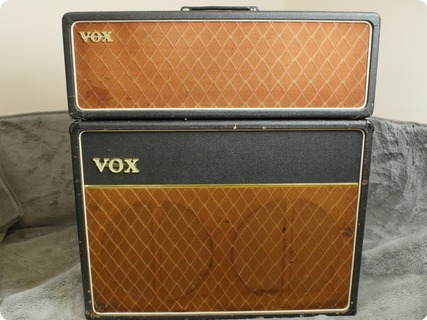 17% OFF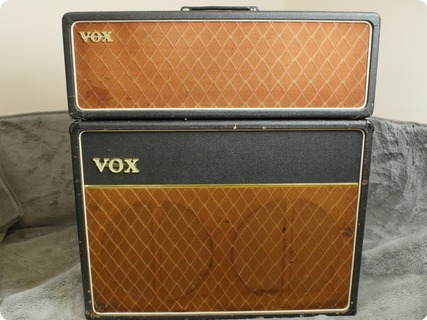 17% OFF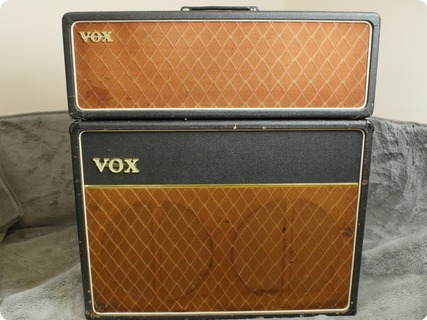 17% OFF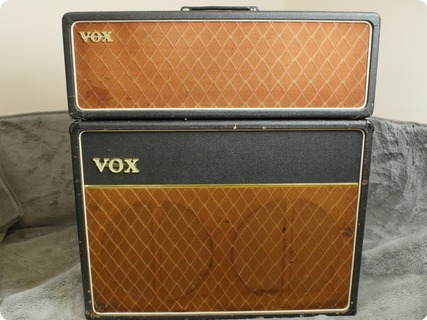 17% OFF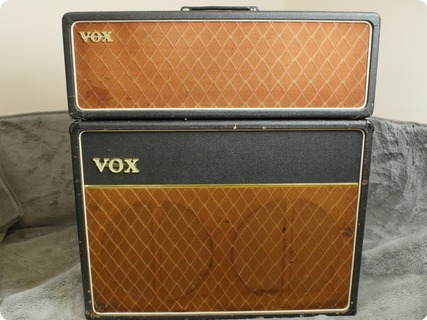 17% OFF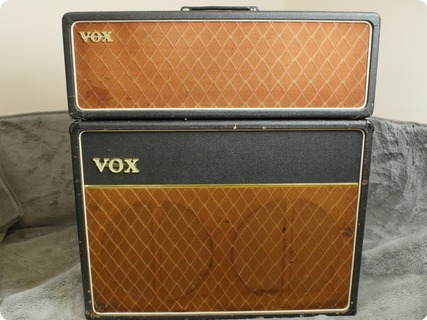 17% OFF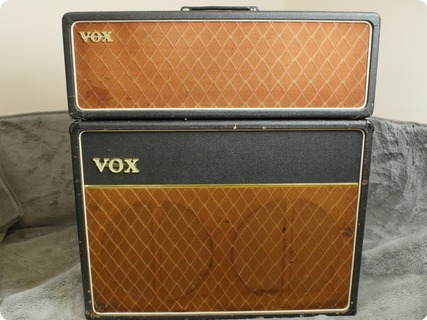 Very nice and superb sounding, classic, early 1963, copper top JMI era VOX AC-30 Super Twin in very nice condition with all the important bits being present and correct.

Fitted with original Albion transformers and original Celestion blue speakers that are in exceptional condition, as they have been in an enclosed cab all their lives, this is a classic combination that exudes all you want, and expect from a JMI AC-30.

There is a lot of red marker on the solder joints and I am struggling to find anything at all that has been replaced. It even has the original round JMI footswitch.

I am not a VOX amp expert, but I have been led to believe that this is a fairly rare, early version of the Super Twin and finding one as original as this is hard...

All three channels work as they should as well as the vibrato and trem. It goes loud for an AC-30 and it pretty quiet for an AC-30 too! All original tolex is in good shape aside from some scuffs on the bottom edge of the speaker cab. Original grille is in great shape too as you can see by looking at the photos.

The only mod I can see is it looks as if the original jack socket on the cab broke away and an extra one has been added on the other side, at the bottom.

​​A very lovely and classic sounding VOX from the golden era...
ATB Guitars, UK


Specialties:
Vintage Gibson, Fender and Martin from 1940's-1970's
Hello we're ATB Guitars formally known as Atoyboy Guitars

We are one of Europes leading sellers of vintage and rare guitars. We only sell vintage Gibson and Fender electric guitars from 1950 until 1975 and have an extensive inventory to browse in our bricks and mortar store in Cheltenham, UK or in our online web store.
Payment and p/x:

All prices are in UK GBP £ Sterling. Payment can be made by Paypal, bank transfer, cash, or money order cashiers cheque etc.

Should you not be absolutely delighted with your purchase you may return it to Cheltenham, at your own expense, within 7 days from the date of delivery for a full refund. The item must not have been altered or tampered with in any way, and it must arrive in the same condition as it left us.

Postage and shipping:

We ship within the UK by Royal Mail Recorded (small items under 2Kg), TNT or UPS and Worldwide by Royal Mail Airmail Signed For (small under 2Kg) Parcelforce, UPS or FedEx. All shipping prices include expert packing, cartons and packing materials but not insurance which is typically around 2% of items value. Currently approx shipping rates for a single guitar are as follows:

UK excluding Northern Ireland and Highlands £29
Most of mainland Europe £49
U.S.A. £129
Asia £149 - £190
Rest of World including S. America £149 - £275